In 2017 I released a revised and expanded version of my bestselling book, Profit First. It was great to get to make some changes to the original based on feedback from readers, but the very best part of the revision process was getting in touch with people who've used the principles in my book. Hearing from so many entrepreneurs whose companies are finally profitable has made all the hard work worthwhile.
As 2018 looms large – before we get fully into the crazy end-of-year crunch, I wanted to reflect on the big takeaways I found from people who've put my book's concepts into action.
Here are the 5 key takeaways from Profit First:



1. Take your profit first

While my book goes into great detail with lots of practical suggestions for making your company profitable, the single biggest component of my plan is to take your profit first. That means that from every single dollar of revenue, a predetermined percentage is designated as profit, deposited in a bank that's different from the one you use for your operating expenses. The idea is to make profit a consistent priority before you spend all your revenue on expenses.
2. Cut costs

Over and over, I heard from readers who reiterated that even though they thought they'd minimized all their expenses, there was always more that could be cut. In fact, I've always set aside a little time at the end of each year to take a look at my expenses – especially recurring expenses that I simply pay each month without giving it a lot of thought. Make it a point to review expenses and look for areas to trim. Less expenses = more profit!
3. Be creative

One of my favorite stories came from the Savannah Bananas, a minor league baseball team. Their finances were a mess with a revenue shortfall and crazy expenses. They read my book and turned the team around. For example, instead of pouring tens of thousands of dollars into a new ticketing system, they printed banana-shaped paper tickets for a fraction of the price. Bonus: Fans took tons of pics with the unique tickets, increasing the team's visibility on social media.
4. Set SMART profitability goals

What gets measured gets done, and if profit matters, you must set Specific, Measurable, Attainable, Realistic, and Time-sensitive goals. Some Profit First readers committed to increasing the percentage of revenue they designate as profit. Others worked on increasing profit margins or landing higher-dollar, more profitable new clients. The point is to keep profit a priority by articulating goals and keeping them front and center.
5. Take profit personally

While it may be in poor taste to quiz people at a party about their credit ratings and annual income, we need to remember that running a profitable business isn't anything to be ashamed of. Profit is not a dirty word, and in fact, profit is what lets you do what you do. If you're not profitable, you can't afford to employ members of your community. You can't continue providing outstanding service. You can't provide a secure future for your family. Remind yourself that profit is good.
Checking in with Profit First readers was both a humbling and gratifying experience. Knowing that my work actually does help eradicate entrepreneurial poverty gives me the inspiration to dig in and keep working on my next book!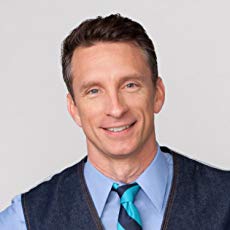 Mike Michalowicz (pronounced mi-KAL-o-wits) started his first business at the age of 24, moving his young family to the only safe place he could afford – a retirement building. With no experience, no contacts and no savings he systematically bootstrapped a multi-million dollar business. Then he did it again. And again. Now he is doing it for other entrepreneurs. Mike is the CEO of Provendus Group, a consulting firm that ignites explosive growth in companies that have plateaued; is a former small business columnist for The Wall Street Journal; is MSNBC's business make-over expert; is a keynote speaker on entrepreneurship; and is the author of the cult classic book, The Toilet Paper Entrepreneur. His newest book, The Pumpkin Plan has already been called "the next E-myth!"