The holiday season is here, and with it comes distractions for your employees. It's hard to blame them when there's cheerful music playing, baked goods to be eaten, guests at home to worry about, and travels to finish planning. Although many of your employees will be taking time off from work during the holidays, it doesn't mean that your business can also take a break.
Here are 6 key tips to keep a productive holiday season at work:



1. Plan Team Meetings

It's a fact that no one likes meetings, especially when everything in a meeting could be stated in an email, but regular team meetings during the holiday season could actually improve work ethic. Having a regular Monday meeting to set productivity goals, explain what is a high priority, and disperse different responsibilities in projects equates to better work ethic and increased output. It's smart to be upfront about needs and tasks. No need to micromanage; just be clear about what needs to be accomplished. This way you'll know when someone isn't pulling their weight, and will be able to intervene.
2. Be Charitable as a Team

Once a month Nextiva Cares partners with a charity or foundation and we take time to help the community together as a team. If your business can't do it this frequently, take time to do it during the winter holidays. It's the season of giving, so take a Friday or afternoon off to volunteer at a homeless shelter, humane society, food bank, or another local nonprofit. This will get employees excited to come to work, it will break up the normal routine, and will enable your team members to feel good about their contributions. A day away from work can also clear your employees minds and later improve their productivity.
3. Gamify Team Productivity

Speaking of productivity, one way to boost employee morale, increase productivity, and foster friendly competition is by implementing gamification to measure individual and team performance. Gamification allows you and your team members to see their performance at a glance, and it compares performance against one another. You could make this even more exciting with a prize for your top performer during the month!
4. Don't Allow Online Shopping

Who isn't tempted to shop online when at work? Online retail has made it increasingly easy and simple to finish purchasing all of the gifts on your shopping list. Although convenient, it's time consuming when your employees could be focusing that energy towards completing their work and tasks at hand. They're getting paid to work, not to shop. Make it clear before the holidays even begin that all personal devices, as well as office computers and laptops, are not to be used while on the clock. Be strict about this, and remember to set the example by not violating this rule yourself!
5. Avoid Overtime Whenever Possible

Overtime isn't something many individuals look forward to, especially during the winter holidays. Some may even see it as a punishment. You may see lower quality work due to distractions; they may be thinking about what they are missing out on while being at work. When possible, keep the overtime to a minimum. If it isn't avoidable then try asking who wants the overtime or who is available for it; this way individuals with flexible schedules can stick around and the quality of your work will stay strong.
6. You Scrooge You Lose

It's as simple as that; don't be the Grinch this winter season. Don't simply worry about targeting productivity; focus on boosting your company morale. Do this by planning potlucks or a luncheon, decorate the office, encourage employees to decorate their desks, host a christmas party, or plan a gift exchange. It is the season for giving, afterall. Although it is a busy time of year, make time to show your appreciation, even by just expressing how your team they did on a project. They will be thankful, and will be happy to continue providing exceptional work.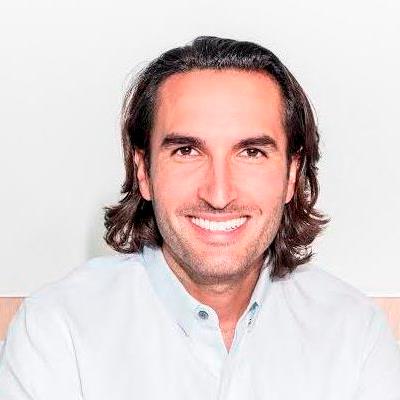 Yaniv Masjedi serves as Nextiva's CMO. An avid reader and lover of all things marketing, leadership, and personal growth, Yaniv is obsessed with creating strategies that drive awareness, strengthen brands, and create customer-centric culture. To get in touch, follow Yaniv on LinkedIn.