Positive company culture can be achieved by putting ping pong tables in break rooms and offering unlimited vacation time, right?
Wrong.
On October 24, 2017, The Motley Fool's Nate McMahon took to the NextCon stage to dispel myths on how to create and sustain enviable company cultures during his talk "It's not you, it's me: Love your company first – How your company culture impacts the customer experience."
He started by discussing the culture at The Motley Fool, an East Coast-based company that helps individual investors.
"Our unwanted turnover rate is lower than 2 percent and for every person hired, we turn 250 others away," he says. "We offer unlimited vacation time, 16 weeks paid maternity and paternity leave, and tons of other fun perks, but these things aren't what make our company culture."   
Founded in 1993, Nate gave the audience a peek into the company's three biggest lessons on building a positive company culture.
---
#1: Focus on awesome people
The Motley Fool offers tours to companies looking to improve their cultures, and after each tour, at least one participant laments that they could never implement 'Fool's principles because of a lack of trust in employees.
"We find that companies spend the majority of their time dealing with employees they don't trust and then retaining those employees," he said. "In the process, they lose the employees that they do trust."
He then discussed the "performance vs. potential" matrix—a way to measure if an employee will do well in his or her role.
"A lot of the people practices we've adopted are from the industrial age," Nate said. "And many of those policies and procedures are used to manage low performing people—people we don't trust."
It's important to focus on the people who are high performing and high potential on the matrix, he said. Those are the people to try to retain, but who often get neglected.
"We think, 'Just leave the alone, they don't need anything,' when in reality those people may not need directions but they would do well with a direction," he said. "Give them permission and watch innovation happen. Those are the people who will return 10x to your organization. Focusing on the people who are low potential and low performance is a negative investment that will cost you time and turnover."
Related: Glassdoor Ranks Nextiva as a Best Place to Work for 2020
#2: Facilitate engagement polls
How engaged are your employees while at work? Nate quoted a survey of 5.4 million employees where 30 percent reported being engaged, 52 percent "worked for the weekend" and 18 percent were spreading dissent throughout their offices.
"You may be running customer engagement surveys, but if you aren't running employee engagement surveys, you're missing out on a wealth of information," he said.
He recommends companies use the Gallup Q12 Employment Engagement Survey at least twice a year to measure your brand trust.
"Pick one thing to work on, survey them again and see if you made any improvements," he suggested. "Don't try to fix all the things. Look at departments: which teams, which performance categories, which demographics do you need to solve for?"
#3: Prioritize psychological safety
It can be easy—especially in the performance review process—for employees to feel the presence of fight-or-flight responses, Nate said.
"When performance reviews are put into scores, for example, it gets team members into a fixed mindset, not a growth mindset," he said. "They retreat and either think they'll never get better or they get aggressive and take on the attitude of, 'you don't know what you're talking about.'"
At The Motley Fool, Nate explained that managers try to inspire a growth mindset, especially when it comes to 360-degree feedback. When talking about development, instead of sending feedback straight to an employee's manager, The Motley Fool team takes the manager out of the process.
"We then pair people in a coaching program to see how to best utilize their skills and interests," he said.
This process helps employees feel psychologically safe—not like they are about to get attacked. It also helps team members think differently about how they could give back to the company. One example Nate gave was an outgoing tech worker gave his two-week notice.
"He told us he was putting in his resignation because he wanted to be a personal trainer and start his own business," Nate said. "We had no idea, so we offered to transition him to be our wellness coordinator and it has worked out beautifully."
Ending his presentation, Nate looked out at the audience, all rapt by his words and taking vigorous notes, and said, "Remember: your greatest expense and opportunity is your people. Consider investing in them foolishly."
Related: Top Workplace Wellness Trends Any Company Can Adopt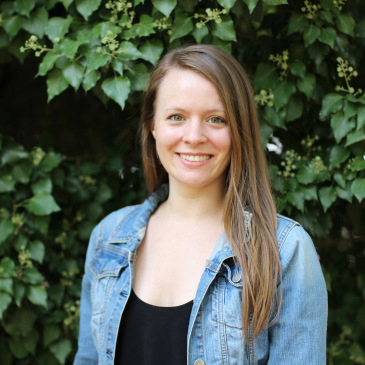 Nicole is the Marketing Communications Manager for Nextiva is passionate about our incredible growth, company culture, and promise of Amazing Service. Outside of marketing, Nicole enjoys cooking easy and healthy recipes, taking care of the office plants, and hanging out with her cat. To get in touch, follow her on LinkedIn and Twitter.