As a small business owner, you have limited resources, so the real question is whether you can afford to not automate. You and your employees have to wear many hats and run in many directions to keep your business running every day. Without automation, you may have to skip important steps in the interest of time — not to mention the boredom of dealing with tons of needless minutiae.
Automation does not mean that you have to spend millions on fancy equipment. Here are five affordable ways that allow you to reserve your precious human resources for the type of work that they do best.
1. Automate the Customer Connection



Nothing replaces personal contact with your customers, but that contact can be enriched if you have a Customer Relationship Management (CRM) software system to store business and personal information about your business contacts. After installing a CRM system, you can receive reminders that help predict when a customer will need to place new orders, identify cross-selling opportunities and even take a personal approach by knowing the names of spouses and children before you pick up the phone.
2. Handle Common Tasks on Schedule



If your company operates in a Microsoft Windows environment (which is a client of mine), you already have Task Scheduler within the Administrative Tools of your operating system. This tool lets you run any type of software task that you now run manually based on date or time, whenever a computer starts up or based on any trigger, such as running a program to automatically generate all paperwork when a customer initiates a product return. The Task Scheduler wizard makes it easy to schedule some tasks without a great degree of technical knowledge, but others may require assistance from someone who understands more about how Windows events work.
3. Answer Basic Customer Questions Automatically



It is impossible to over-stress the importance of remaining readily available to respond personally to customer questions or concerns. Still, customers' time is valuable. When they can quickly get answers online without picking up the phone or even sending a text message, they may see this as the best experience of all. It is easy to add a Frequently Asked Questions (FAQ) page to your website to provide the quick answers that many customers need. To keep it fresh and helpful, keep monitoring phone calls for the questions that you receive frequently and add them to your FAQ page on a regular basis.
4. Provide Customers with Additional Online Conveniences



Naturally, retail product vendors want to offer online shopping carts that customers can use day or night without the need for human contact. But service businesses and their customers can also benefit by offering another type of convenience when they need to periodically interact to get a job done. Online collaboration tools like Microsoft Office 365 provide many ways to establish an effective working partnership between your clients and your employees.
One of the key aspects of this tool is file sharing. You retain full control over who can see your files and what they can do with them. When a number of people edit the files, the software makes sure that no one overwrites prior changes, while also ensuring that all users see the most recent changes. Even users across the globe can keep projects moving forward within their own time zones without the need to wake anyone at 3:00 in the morning.
5. Handle Repetitive and Dangerous Tasks



Just the thought of introducing robotics into a small business factory setting is likely to cloud your vision with dollar signs. But, machines that cost as little as $20,000 (plus maintenance and other necessary costs) might avoid even higher labor costs. Why pay wages for people to count and package widgets when they can be trained to perform more important and interesting tasks? Even more important, robots can take on tasks that commonly injure employees. Your workers stay safe, they have fewer days off due to injury and you even benefit with lower workers' compensation claims experience.
Caution: Automation Can Be Addictive



Once you start achieving efficiency through automation, you will probably keep looking for more and more ways to pare down your daily operations. You can even add a single-cup brewer to automate your waiting room while providing visitors with a choice of wait-time beverages. But there is no need to join an automation addiction support group because efficiency is good for business health.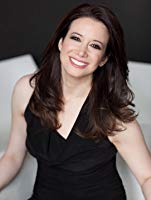 Carol Roth is a radio host on WGN, a CNBC TV contributor, a 'recovering' investment banker & a bestselling author of The Entrepreneur Equation. You can find her on Twitter @CarolJSRoth or at www.CarolRoth.com. She also has an action figure made in her likeness.