Handling customer service is a 24/7 job for a small business, so it's tempting to let regular meetings with your customer service employees fall by the wayside. Don't. Meeting regularly with your team is essential to keeping your customer service stellar. Here are topics you and your team should discuss at your meetings:
Weekly:
Weekly customer service meetings should be fairly quick—30 minutes to an hour at most—to keep the team energized and enthusiastic (and informed).
Briefly review issues that have come up since the last meeting, such as specific customer service problems that representatives had difficulty resolving. Discussing these with the whole team enables you to tap into everyone's experience to come up with guidelines that all your customer service reps can follow if the situation arises again.

Review the prior week's customer service metrics such as average time for a call to be answered, average time spent on a call, average number of contacts for an issue to be resolved, etc. This can be done quickly to see if you are on track to meet your goals or if you're falling behind.

Introduce new business such as new employees on the customer service team, new systems or procedures, and new products or services that customer service employees need to know about.

Reward outstanding customer service representatives by honoring employees who went "above and beyond" in the past week. Be sure to explain how what the person did can be a model for other customer service employees in the future and what lesson should be learned from the actions.
Monthly:
At monthly customer service meetings, it's a good idea to focus on one subject in depth. This could include:
Explore your metrics over the past month in depth to note trends and, if necessary, brainstorm ideas for improving performance. For instance, if you notice calls are taking longer than desired, is this because employees are having trouble resolving problems, or because they're spending more time interacting to build customer relationships? If the former, find a way to fix it—if the latter, perhaps you should set longer goal times for calls.

Providing extensive training about new products and/or services. You might bring vendors in to demonstrate new products, or offer in-house training in how to resolve potential problems with a new product or service.
While technology can help streamline service, there's no substitute for meetings with your customer service employees if you want to help them be the best they can be.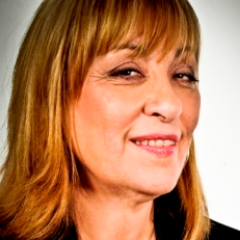 Rieva Lesonsky is CEO of GrowBiz Media, a media and custom content company focusing on small business and entrepreneurship. Email Rieva at rieva@smallbizdaily.com, follow her on Twitter.com/Rieva and visit her website, SmallBizDaily.com, to get the scoop on business trends and sign up for Rieva's free TrendCast reports.