In order to provide the best possible customer service, smart small business owners learn from the big companies' best practices. One tactic more and more big corporations are using is providing customer service on Twitter.
Doing customer service on Twitter makes sense, since so many consumers are turning to Twitter to share information and, sometimes, complaints about companies that provide poor service. If your small business is using Twitter for customer service—or considering doing so—a study by SimplyMeasured polled the top 100 global brands to find out what tactics they use. Here's some of what they found:
Consumer expectations have changed. From being pleasantly surprised if your company replies to their tweet about your service, they have now come to expect and even demand a response. Ignoring negative comments on Twitter can lead to a PR nightmare for your business.
Create a dedicated customer service Twitter handle, such as @customerserviceyourbiz. This enables you to quickly spot and flag customer-service oriented tweets. Just 32 percent of the companies in the study did this; however, consumers' use of these dedicated handles increased 44 percent in the last year.
Be aware that creating a dedicated handle will also raise expectations for a quick response from your business. The average response time of companies in the study was about 4 hours. However, a response time of less than 24 hours is generally acceptable; 90 percent of companies were able to respond to dedicated customer service tweets within that time.
How are companies keeping pace with the increasing flow of customer service tweets? First, they're staffing up their customer service teams. Second, they're making their existing teams more efficient by using Twitter as the first step of the customer service process. One common tactic is to direct users to a Web page, such as a FAQ or self-help page. Another is to have the user contact the company directly by mail, phone or direct message. This has the added benefit of taking the problem resolution out of the public eye on Twitter. Finally, using "canned responses" to common problems, complaints or questions speeds response time greatly and can handle most situations.
Finally, it's important to pay attention to when most of your customer service tweets come in. Not surprisingly, most companies saw the heaviest traffic from 7 a.m. to 2 p.m. during business days, and customers were most likely to get quick responses at this time. But if you find that half of your tweets are coming in, say, from 7 p.m. to 3 a.m., you may need to add to your customer service staff to handle this. Outsourcing to someone in another time zone can be a good way to handle this issue.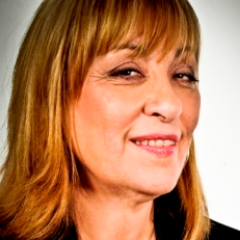 Rieva Lesonsky is CEO of GrowBiz Media, a media and custom content company focusing on small business and entrepreneurship. Email Rieva at rieva@smallbizdaily.com, follow her on Twitter.com/Rieva and visit her website, SmallBizDaily.com, to get the scoop on business trends and sign up for Rieva's free TrendCast reports.