Looking to hire customer service employees this year? You're not alone. According to the most recent SurePayroll Scorecard, which tracks small business hiring trends nationwide, 38 percent of small business owners are planning to hire salespeople or customer care representatives in the coming months.
With competition for good customer service workers heating up, more and more small business owners are turning to social media to find job candidates. In particular, 25 percent of small business owners use LinkedIn for recruiting—a huge increase from the 4 percent who did so last year. In addition, 18 percent use Facebook and 4 percent use Twitter.
LinkedIn has long been known as a hiring spot for big corporations, but now the nation's smallest businesses are embracing it, too (the average company in the SurePayroll Scorecard has just six employees). It only makes sense if you're looking for customer service employees—who need to be energetic and people-oriented—you'd turn to social media. After all, social media is all about interacting and sharing with others, so you can get a good sense of an employee's people skills by using it.
How should you start when looking for customer service staff on social media? LinkedIn is a great place to start, since people often begin there when looking for jobs. Make sure your company LinkedIn profile is up to date, and post updates about changes in your company, new projects or opportunities. Of course, you can also use LinkedIn's job listings to actively seek customer service employees, but sometimes you can find good candidates by looking for them, instead of waiting for them to come to you. Try joining groups related to your industry or customer service related issues. Pay attention to who contributes to discussions in the groups and what they have to say. You can then reach out to people you might want to consider as candidates and see if they're looking to make a switch.
Facebook and Twitter can also work well for alerting potential customer service employees to opportunities at your business. You can tweet or post with a hashtag related to your industry, the job title or customer service jobs in general. You can also share photos or videos of your staff at work, or testimonials from your employees, to convey a sense of what your company is like to work for and get job candidates interested.
No matter how you reach out to candidates on social media, make sure you always direct followers to a place they can get more information about the job, whether that's your business website or an online job listing.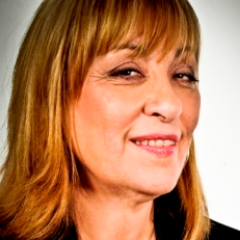 Rieva Lesonsky is CEO of GrowBiz Media, a media and custom content company focusing on small business and entrepreneurship. Email Rieva at rieva@smallbizdaily.com, follow her on Twitter.com/Rieva and visit her website, SmallBizDaily.com, to get the scoop on business trends and sign up for Rieva's free TrendCast reports.