You talk a good game about customer service—but do you really follow through? When a customer has a problem, do your frontline employees have to call a manager to resolve the issue? Do they get stuck explaining, "That's not our policy" to increasingly frustrated customers? If so, your employees aren't truly empowered to solve problems—and your customers aren't getting the best possible customer service.
Empowered customer service employees are able to make their own decisions about how best to resolve an issue. They aren't machines who have to follow a set process without regard for the customer's unique situation or feelings, or peons who have to ask the manager before taking the simplest step. So how can you empower your customer service employees? Here are 4 steps.
Spend time on the front line. As a small business owner, you may be involved with frontline customer service to some degree, but if your business is growing and you're no longer interacting with customers day to day, it's time to remedy that. Spend a day with your frontline employees dealing with customers and seeing what kinds of issues come up. Make it clear to the staff that you're not there in a "Big Brother" capacity to spy on them, but you genuinely want to know what they are dealing with.

Get input from the front line. After you've spent some time dealing with customers yourself, call a meeting with your frontline and customer service teams to go over any issues you noticed. What problems commonly arise—not only customer problems, but problems employees have dealing with those issues? What processes are holding employees back from providing truly stellar service?

Provide guidelines. Empowerment doesn't mean there are no policies or that employees are free to do whatever they want. You still need to set general guidelines for how employees should respond to different types of situations. For example, one common guideline is setting a dollar limit for how much employees are able to waive or refund without asking a manager. As you create the guidelines, remember to keep the focus on the customer interaction and creating happy, loyal customers.

Reward employees for going the extra mile. Employees are often wary of the term "empowerment" and worry about getting in trouble for making their own decisions. So it's crucial to keep the conversation going and regularly reward and praise employees who go the extra mile to provide empowered customer service. As you do this, your team will get more comfortable with the concept—they're embrace being empowered, and you customers will be more satisfied for it.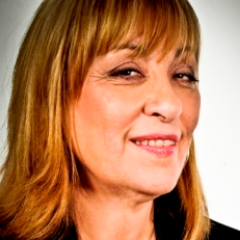 Rieva Lesonsky is CEO of GrowBiz Media, a media and custom content company focusing on small business and entrepreneurship. Email Rieva at rieva@smallbizdaily.com, follow her on Twitter.com/Rieva and visit her website, SmallBizDaily.com, to get the scoop on business trends and sign up for Rieva's free TrendCast reports.