In my recent post 5 Things to Look for When Hiring Customer Service Reps, I mentioned the concept of "emotional intelligence." Since emotional intelligence is a very desirable quality in a customer service employee, I wanted to explore this topic a little further.
In the workplace, emotional intelligence (sometimes called EI or EQ for "emotional quotient") means being able to identify, understand, manage and use emotions—your own, and others'—in positive ways to build teams, lessen stress and communicate more effectively.
There are four aspects of emotional intelligence:
Self-awareness: Understanding one's own emotions is the first step in EI. By paying attention to their own emotional reactions, employees can learn to recognize the physical, mental and emotional signs of emotions such as stress, anger or sadness that can hinder good customer service.
Self-management: Self-aware employees are in a better position to manage their own emotions. For an example, an employee who recognizes that a stomachache is a sign of stress can take steps to ease the stress before it becomes overwhelming. When they realize that emotions are interfering with their job, employees can make positive choices to defuse these emotions.
Social awareness: The third part of emotional intelligence is being able to understand what others are feeling, empathize with them and react appropriately. For instance, if a customer is sighing heavily during a customer service call, an employee with social awareness will recognize this might indicate growing frustration, and "check in" on the customer's emotional temperature.
Managing relationships: Employees who possess the three other aspects of EI will be more successful at managing their interactions with other people. By being aware of their own emotions, managing them in a positive fashion, and responding appropriately to others' emotions, these customer service employees can defuse conflicts, improve customers' moods and build customer loyalty.
Want to assess and improve your employees (or your own) EI? Here are some emotional intelligence exercises and an emotional intelligence toolkit to assess and improve EI.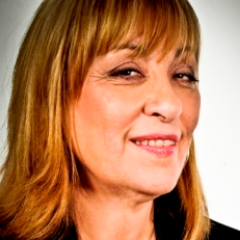 Rieva Lesonsky is CEO of GrowBiz Media, a media and custom content company focusing on small business and entrepreneurship. Email Rieva at rieva@smallbizdaily.com, follow her on Twitter.com/Rieva and visit her website, SmallBizDaily.com, to get the scoop on business trends and sign up for Rieva's free TrendCast reports.