Do your customers hate your business—not because of anything you've done, but simply because of what you do? For example, most of us dread going to the dentist, meeting with our accountants to prepare our taxes, or taking our cars in for repair. The best-case scenario is at least an hour of pain and suffering; the worst-case scenario is suffering plus a huge bill at the end.
So how can you turn customers' thinking around and transform a business people hate into one they look forward to visiting (or at least don't dread)? Transform the customer experience, that's how. Here are four tips to do just that:
Speed things up. Do whatever you can to serve customers quickly so they can get in and get out fast. This could include emailing them forms to fill out ahead of time; having them complete forms online; using technology such as tablet computers to gather information instead of written forms; setting (and sticking to) appointment times; and streamlining your processes to eliminate time-wasters and delays.
Calm customers down. Little things like comfortable seating, soothing background music and attractive surroundings can help to boost customers' moods. I recently had my car serviced at a business with a luxurious waiting room, wide-screen TV, gourmet coffee, free Wi-Fi and even a breakfast buffet available while I waited. I got lots of work done and was so relaxed, I almost didn't mind when my car needed a major repair.
Hire and train right. When your business is unpleasant, your staff needs to be extra-nice. At my dentist's office, for example, everyone from the receptionist to the technicians is unfailingly friendly and greets me by name. No wonder I've referred tons of friends there over the years. Look for customer-facing employees who have a great "bedside manner," never lose their cool and help customers maintain theirs, too.
Build relationships. Reaching out to regular customers with thank-you notes, special offers, reminders when services are due or products are in stock, event invitations and even birthday or anniversary cards help to build connections that create a positive opinion of your business.
By taking these steps, you can gain loyal customers who'll recommend you to others.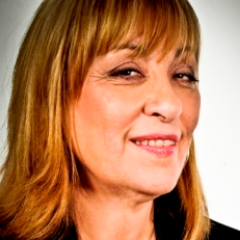 Rieva Lesonsky is CEO of GrowBiz Media, a media and custom content company focusing on small business and entrepreneurship. Email Rieva at rieva@smallbizdaily.com, follow her on Twitter.com/Rieva and visit her website, SmallBizDaily.com, to get the scoop on business trends and sign up for Rieva's free TrendCast reports.