The holidays are the season of giving, so since we're just days away from the New Year, why not think about ways to give your employees a more comfortable workplace in 2015? This might sound frivolous, but in reality a comfortable work environment has been shown to make employees more creative, productive and happier with their jobs. That type of "gift" can't help but translate into better interactions with customers!
Here are five ideas for ways to improve your employees' work environment.
Seating:

Ergonomic desks and task chairs have become very affordable. Try letting workers pick the options they want on their own chairs (within a certain price range), such as with or without arms, with different back levels and with height-adjustable options.

Lighting: Natural light is best—it helps keep employees alert, happy and engaged. If your office space doesn't provide much natural light, look into getting light bulbs that mimic natural light. Also consider creating a break space outside so employees can get some sunlight during their downtime.
Air quality: Since most office spaces don't have windows that open, keeping air quality high is vitally important. Make sure your business's air ducts are cleaned regularly so employees aren't breathing polluted or allergen-laden air.
Heating and cooling: In general, cooler temps are better for keeping workers alert and energetic, but you don't want it so cold that people have to wear gloves at work or that they start bringing space heaters, which can be a fire hazard. Work with your team to find a comfortable level, and make sure your HVAC system is well maintained.
Variety: Who does their best work in a beige box? Add life to your office with indoor plants, framed artwork and colorful carpeting or paint on the walls. Offering variety in seating and working arrangements can spark creativity and energize workers. For example, a few comfy couches or chairs scattered in inviting areas will encourage employees to chat, which might lead to informal brainstorming and innovations for your business. A cozy break room will get people to hang around work at lunch instead of leaving the building; that means less likelihood of late lunches and more employee bonding.
By implementing these five simple changes, you can create a more inviting workplace where people are happy to spend time and feel "fired up" to do their best.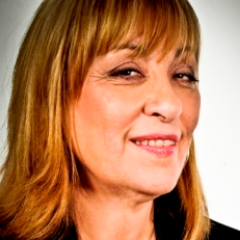 Rieva Lesonsky is CEO of GrowBiz Media, a media and custom content company focusing on small business and entrepreneurship. Email Rieva at rieva@smallbizdaily.com, follow her on Twitter.com/Rieva and visit her website, SmallBizDaily.com, to get the scoop on business trends and sign up for Rieva's free TrendCast reports.