Do you wish your employees would always do their jobs cheerfully and enthusiastically, provide great customer service, and go above and beyond the call of duty? Employees who truly feel they are part of a team will do all this and more. By building close bonds among yourself and your employees, you'll create a strong team that works as a unit to get the job done. So how can you build team spirit among your employees? Here are four tips.
Get to know each other. Employees bond when they feel like their employer and co-workers really know them and care about what matters in their lives. Don't see your employees simply as job descriptions, but get to know each of them—their interests, hobbies, passions and families. Encourage your employees to get to know each other, too.
Make work fun. Of course, not every day can be a nonstop party, but employees bond better when work is a fun place to be. Employee events add to the fun, whether off-site (like bowling nights, happy hours or beach barbecues) or on-site (potluck lunches, Halloween costume days or silly contests like who can decorate their cube the craziest). Put some employees in charge of coming up with fun events and give them a budget (it doesn't have to cost a lot to have a little fun).
Get together. Meetings are an important part of team bonding. They don't have to be long and boring—a quick Monday morning meeting to get everyone on the same page for the week can be a great team-booster. Even if your employees work from home or you outsource to independent contractors, find time for in-person meetings at least a few times a year so your team can get to know each other on a personal level.
Understand each other's jobs. Make sure your employees know what each other does and how each person's role fits into the business as a whole and relates to the other jobs. This will create a better understanding of how the team works and drive home the fact that the team is only as good as its weakest link.
When employees feel like a team, they'll work like a team, and that will boost your business.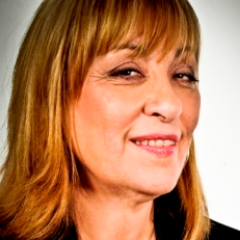 Rieva Lesonsky is CEO of GrowBiz Media, a media and custom content company focusing on small business and entrepreneurship. Email Rieva at rieva@smallbizdaily.com, follow her on Twitter.com/Rieva and visit her website, SmallBizDaily.com, to get the scoop on business trends and sign up for Rieva's free TrendCast reports.