If you sell a product or service that requires some time and persuasion to sell—like custom furniture, personal training or landscaping services—getting customers to buy isn't as easy as getting customers to your website and having them click on the "shop now" link.
However, smart use of Internet marketing can get customers to interact with your company so that they learn more about your products or services and get interested in buying. Here are three ideas.
1. Learn from customer surveys. Customer surveys can not only gauge customer satisfaction, but also tell you a lot about what products and services customers are interested in. Each time you make a sale, send an email to your current customers asking them to take a customer satisfaction survey. At the end of each survey, include an option for customers to tell you what they'd like to see more of from your business or what they'd like to buy that your company doesn't currently offer. Also ask if they'd like to be contacted by your company and/or are willing to share their contact information.
Suppose a customer of your landscaping company says they'd like to see you also provide patio covers, a product you don't currently offer. Save the contact information and, if your company does start offering that product, you can contact those customers to let them know and provide more information.
2. Offer price quotes or estimates. A lot of customers who don't want to call a company and engage with a salesperson because they fear getting stuck with someone pushy may be willing to fill out forms online to get estimates or quotes. For example, if you sell personal training services, you could send prospects an email offering a free online fitness assessment, or advertise this on the top of your website. The link would go to a page on your website where customers fill in a form with information about their current fitness level, their health and fitness goals, how much time they have available to work out, and so on. Of course, they'd also provide contact information.
Based on the information they check off on the form, your website could then offer prospects different levels of service, such as intensive "boot camp" training, moderate training, group training or once-a-week training, at different price points. This menu should include both click-to-buy options and click-to-call options (for the customer who now wants to talk to a salesperson).
3. Provide valuable information. Webinars, e-books or other informational offerings aren't just for B2B companies. They can offer useful information to consumers, too. For example, a custom furniture company could hold a webinar on how to decorate a home or create an e-book on maximizing living space. The information you provide shouldn't be a hard sell, but it should subtly show prospects the value of the product or service you offer.
For instance, a custom furniture company's webinar could talk about making the most of a small living space. At the end it should include a link to learn more about building custom furniture to fit your needs. Prospects could either click-to-call and speak to a live representative, or click to fill out an online form and be contacted later.
By using these three methods, you'll not only make more sales to your prospects, you'll also learn more about what they want—and isn't that the foundation of good customer service.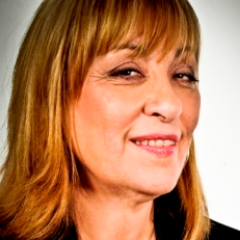 Rieva Lesonsky is CEO of GrowBiz Media, a media and custom content company focusing on small business and entrepreneurship. Email Rieva at rieva@smallbizdaily.com, follow her on Twitter.com/Rieva and visit her website, SmallBizDaily.com, to get the scoop on business trends and sign up for Rieva's free TrendCast reports.