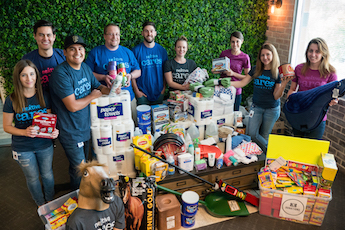 An increasing amount of research is shedding light on the benefits of Equine therapy, a form of experiential therapy that involves interactions between patients and horses. With this in mind, we jumped at the chance to work with Horses Help, a local Scottsdale, Arizona-based organization, for our Nextiva Cares initiative in May.
Horses Help's equine and hippotherapy facilitated learning services help children with special needs, at-risk youth, military families and veterans, as well as those suffering from Alzheimer's. We are always looking for new ways to help improve the lives in our local community, and Horses Help was a natural fit for our Nextiva Cares program.
Throughout the month, our team members donated items ranging from office materials to common medical supplies to food for the horses. As a non-profit, the organization relies on donated items like these to continue to serve its clients throughout the year. Collectively, Nextiva donated nearly 400 items to Horses Help that will not only help the day-to-day activities at Horses Help, but also the horses that make these amazing services and therapies possible.
Horses Help's Programs
Since 1987, Horses Help has utilized equine assisted activities and therapies to allow participants to learn horsemanship, riding skills, build horse and human relationships, and receive therapy. Equine Facilitated Learning sessions include activities like grooming, leading, and herd observation to allow participants to utilize horses as partners in developing communication, self respect, trust, and other positive life skills.
Horses Help's military program assists active, separated, and retired service members with both ground work and mounted activities with the horses. Military participants also have full access to all of Horses Help's programs at no cost to them.
We worked with Horses Help to create the video below to show the amazing work they do in the community and how you can get involved. Nextiva values supporting organizations like this to give back to our local community.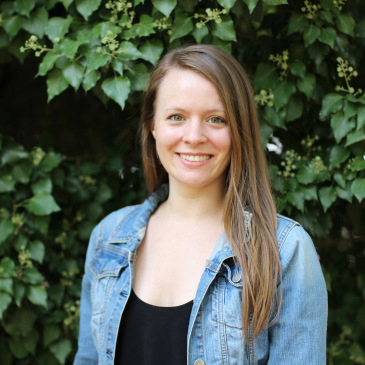 Nicole is the Marketing Communications Manager for Nextiva is passionate about our incredible growth, company culture, and promise of Amazing Service. Outside of marketing, Nicole enjoys cooking easy and healthy recipes, taking care of the office plants, and hanging out with her cat. To get in touch, follow her on LinkedIn and Twitter.