The week of May 14, 2018 was Spirit Week at Nextiva! We had lots to celebrate with the recent launch of NextOS, our all-in-one platform that gives users a holistic view of the customer journey and is positioned to help solve the business communications crisis.
We also released THREE new exciting products — Nextiva Service CRM, Nextiva Chat, and Nextiva Surveys.
Also, May 15, 2018 marked the 10-year anniversary of our first customer. We've humbly grown from having from having a small team and a few customers, to being one of the fastest growing business communication companies in the United States.
It's been a whirlwind of excitement over here at Nextiva. Spirit Week entailed a five-day agenda packed with lots of fun festivities.
Let's recap!
May 14: NextOS Launch Day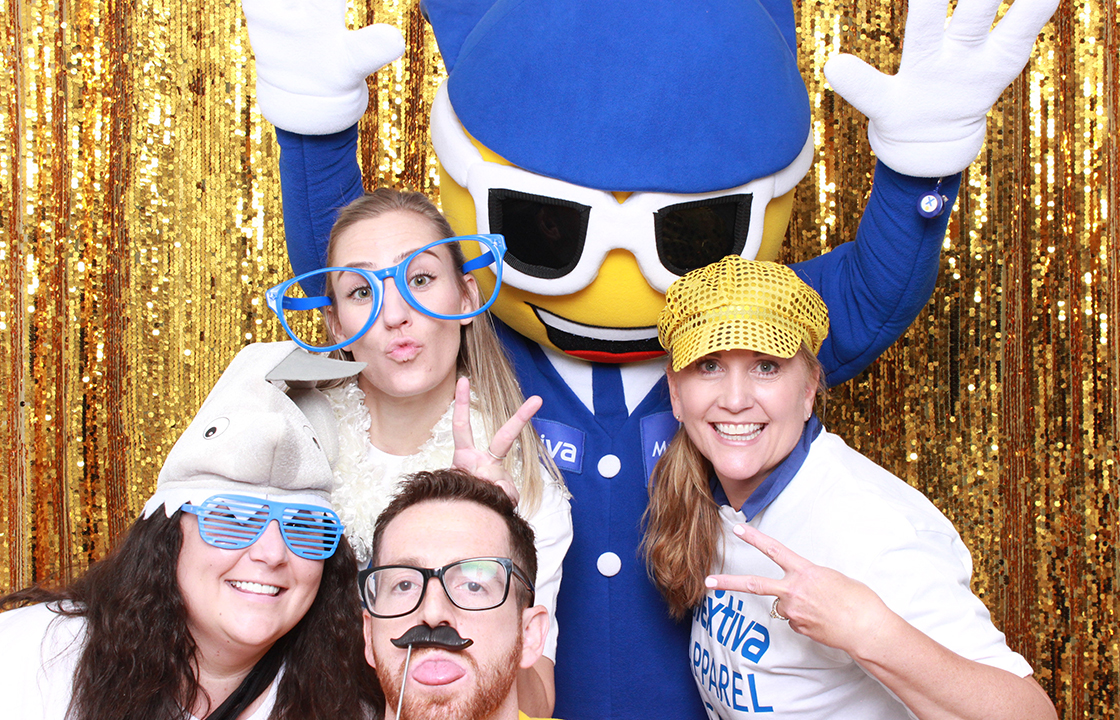 On Monday, NextOS launched. In celebration of the most awesome all-in-one communications platform to ever be created, we kicked off the week by passing out goodies to each department, everyone was gifted a handy portable charger to keep their devices charged on the go.
Local Phoenix baker extraordinaire, Le Dinersaur, brought us some delicious snack boxes filled with savory and sweet bites to kick off the festivities. The team was also drumming up buzz and getting creative on day one of our week long social media contests and campaigns. Say cheese! A pop-up photo booth was on campus the whole week capturing big smiles.
May 15: Nextiva Spirit Day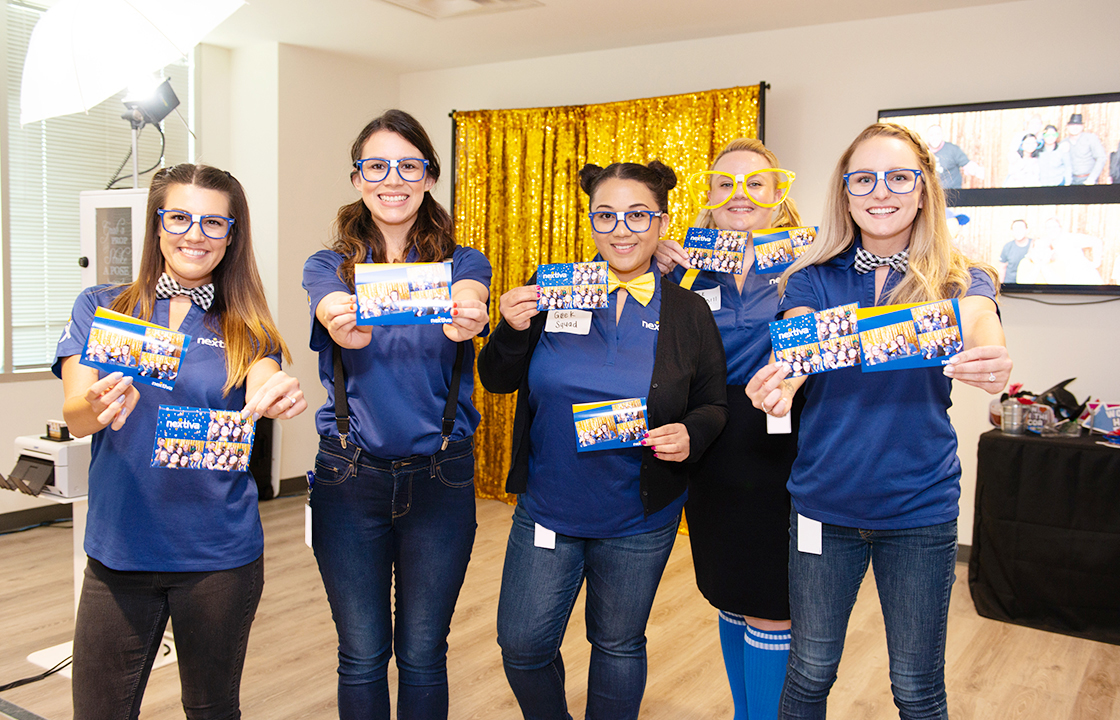 On Tuesday, we encouraged teams and colleagues to show up in their yellow and blue pride. Each department picked a group theme that they'd dress up to. We had Nextiva Cowboys, a Geek Squad, and more running all over there office. Awards were given out to the Best Dressed and Best Decorated Department and free lunch from Dickeys BBQ was also catered.
May 15 was our birthday! Nextiva turned 10-years old. Le Dinersaur baked 40 beautiful birthday cakes for our employees, it was a sweet birthday surprise. We also squeezed in for a team pic at our Scottsdale headquarters. As you can see, the team has really grown.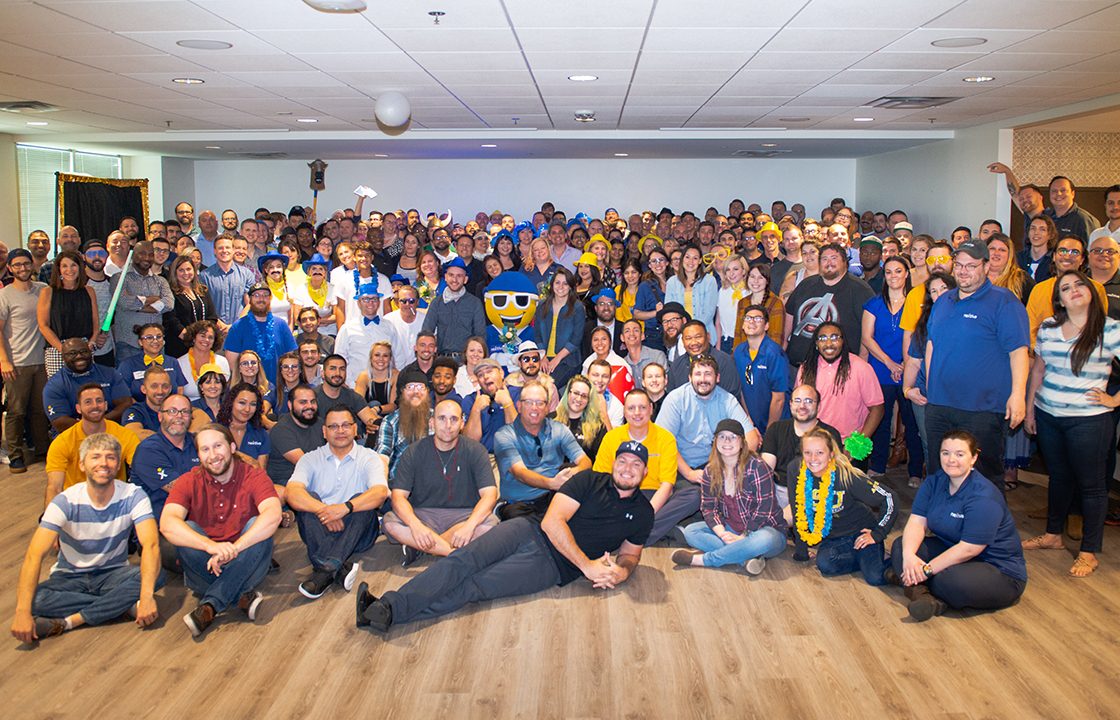 May 16: Philanthropy Day
On Wednesday, we partnered with Arizonans for Children. Arizonans for Children facilitates opportunities and provide solutions to alleviate hardships and improve lives of children in foster care. As of December 2017 statistics by the Arizona Department of Child Safety (DCS) reported that there are over 16,000 children in foster care in the state of Arizona.
The team wanted to give back in a big way, so we volunteered and prepared over 300 wellness kits for local children in foster care. The packages were filled with snacks, toys, and positive messages for these sweet kids in need.
We also released the video below, this Nextiva Cares video features our employees opening up about going above and beyond to give back to their community.
May 17: Day of Amazement / Disco Day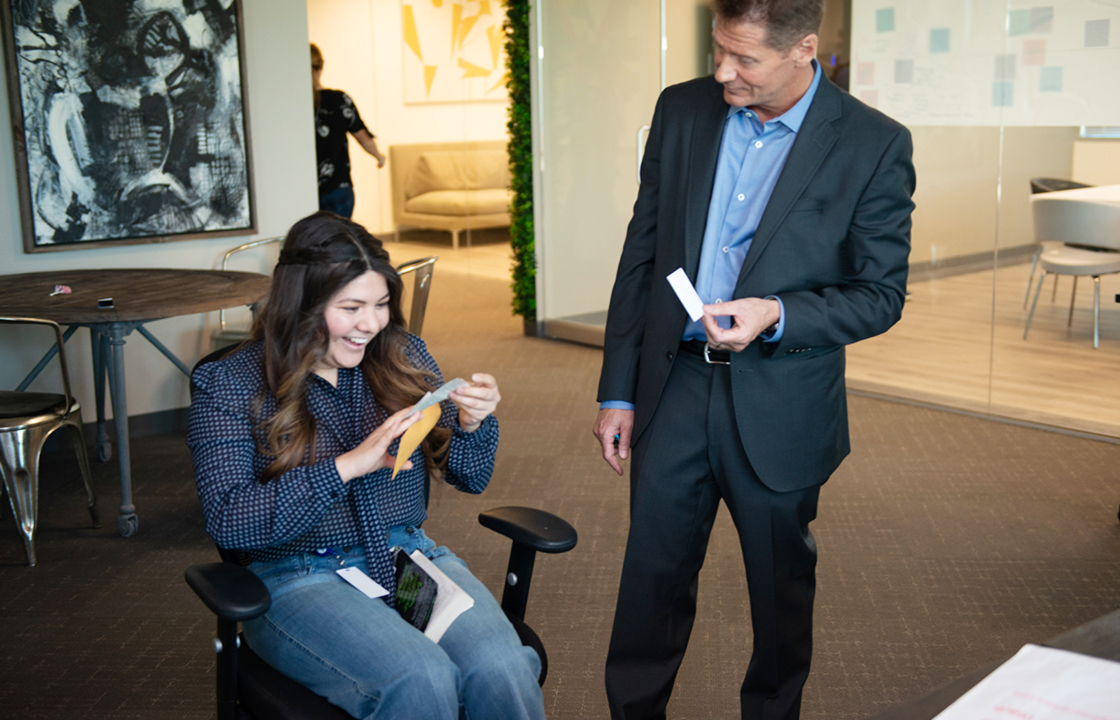 On Thursday, we had Mentalist Craig Anthony enchant and delight our employees with his mind reading magic, we played a Nextiva edition of the famous game show Jeopardy called Traveling Nextiva Jeopardy, and got groovy with a Disco Party Competition. The team was dressed in their most far-out attire!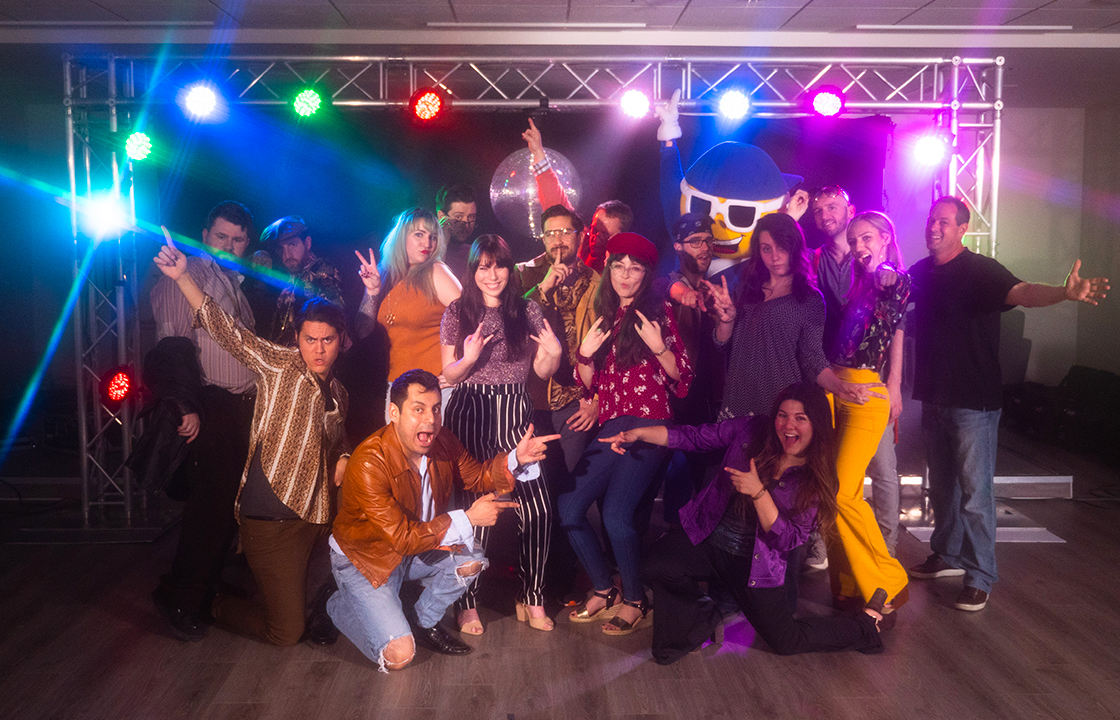 Check out this video of the team getting their dance groove on the Nextiva Soul Train!
May 18: Appreciation Day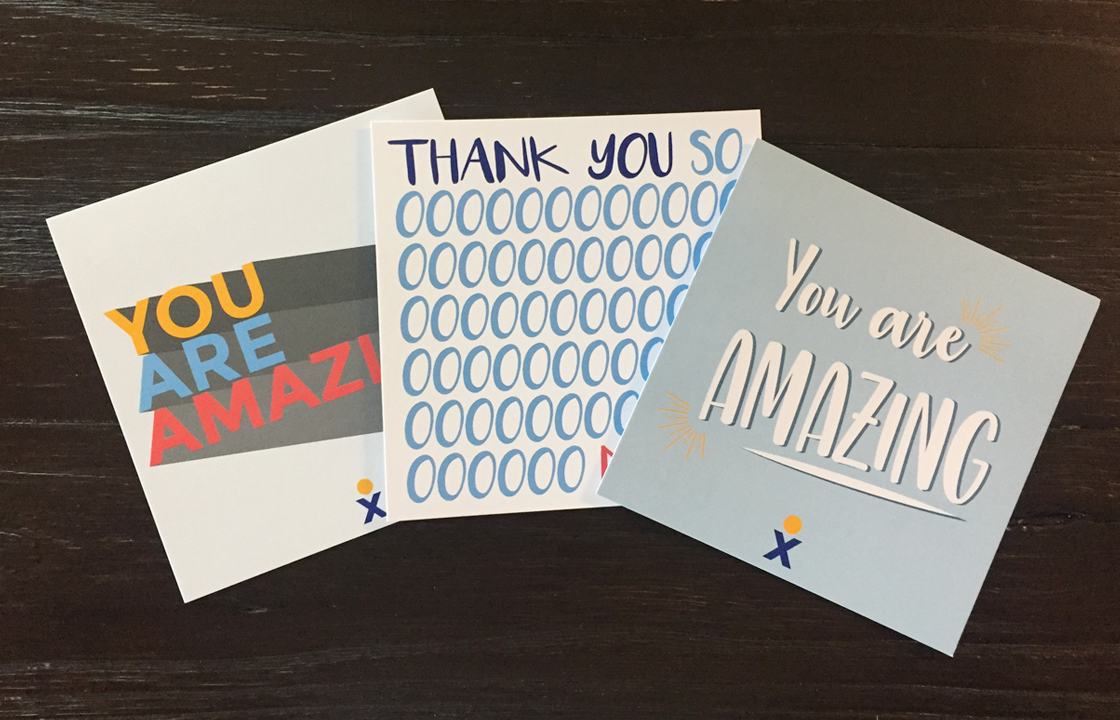 On Friday, to cap off the week we participated in a peer-to-peer recognition activity. Pop-up 'thank you' cards appeared all over the office and team members took the time to write their colleagues a kind note. After months of of hard work and determination leading up to the launch, it was a great way to show gratitude and acknowledgement towards one another. Oh the feels!
During the week, we also encouraged some friendly competition with daily social media contests that ran on LinkedIn, Facebook, Twitter, and Instagram. Using the hashtags #TeamNextiva, #NextivaTurns10, #NextOS, and #NextOSLaunch, we reached over 766,041 people with 8,383 engagements.
We're excited to continue supporting our mission of providing Amazing Service and pioneering the most innovative communications solutions on the market.
That's a wrap, until next year's Spirit Week!
Thank you for reading this post. If you're looking for amazing business communications solutions visit us at nextiva.com to see our products and services.
More
Nate McMahon's Lessons on How to Create a Positive Company Culture
Empowering Women in Business at Nextiva
How to Build Healthy Corporate Culture From the Ground Up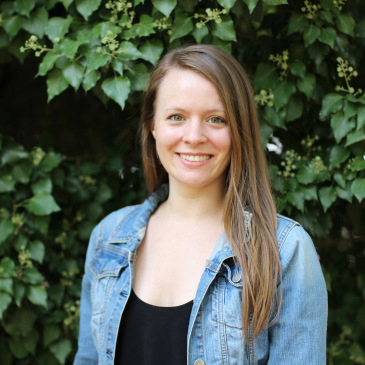 Nicole is the Marketing Communications Manager for Nextiva is passionate about our incredible growth, company culture, and promise of Amazing Service. Outside of marketing, Nicole enjoys cooking easy and healthy recipes, taking care of the office plants, and hanging out with her cat. To get in touch, follow her on LinkedIn and Twitter.