On August 23, 2018 Nextiva Cares came together again with the ALS Association Arizona Chapter to take the ALS Ice Bucket Challenge.
The ALS Association Arizona Chapter has partnered with Nextiva for five years now to bring awareness and funds to the community.
The ALS association was founded in 1985 and is the only national non-profit organization that's dedicated solely to the fight against this disease. They provide funding for research, carry out patient services, community services, provide education, and advocacy to the public.
The mission of this partner organization "is to lead the fight to treat and cure ALS through global research and nationwide advocacy" along with empowering those affected and providing support to their families.
The idea of supporting others strikes a chord with many Nextiva team members, including Jazmine Villalobos, an SDR.
Jazmine says,
"Caring for others we don't see nor know creates love we didn't know was possible."
When we asked why Tim Grijalva wanted to participate, he said,
"I really wanted to show my passion for helping others. I believe that caring for others is at the CORE of what we do here at Nextiva."
On the day of the challenge the ALS Association Arizona Chapter joined us to kick off the event!
We were joined by ALS Association team members Amber Montanez and Justin Clark who helped us complete our many challenges. They brought with them information about ALS and how the organization is fighting for a cure. They also helped pour ice buckets on many team members and passed out stickers and wrist bands to those that completed the challenge.
The Salt River Fire Department also came on site to top off another large group challenge with a monster spray down!
From 10 a.m. to 1 p.m. at the Scottsdale office, individuals and groups stepped away from their desks to pour buckets of icy water over their heads. This challenge means something different to each participant.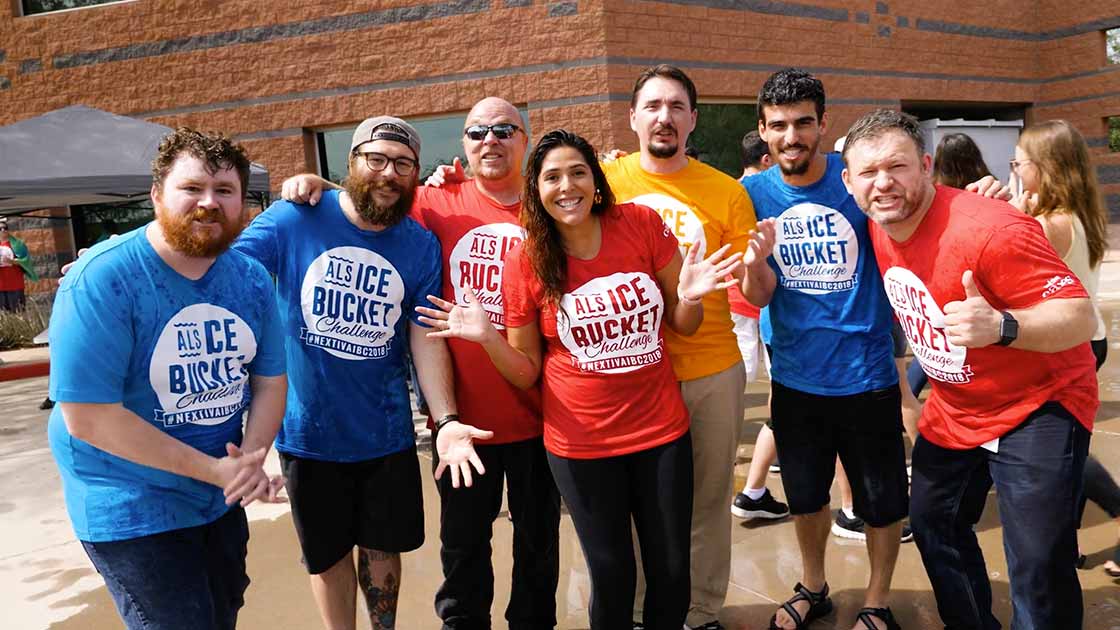 Mike Davis, an Implementation Manager, took part in the challenge in honor of someone he knew.
"One of my best friend's mothers, one of the sweetest people I have ever had the pleasure of knowing, passed away from ALS," he said. "ALS is one of the worst diseases I have ever encountered. It's a horrible disease that we need to defeat!"
Since its inception, the Ice Bucket Challenge has raised awareness and funding for the ALS Association which has paved the way for so much progress and change.
For every team member that participated in the challenge, Nextiva donated $50 per person and an additional $25 if they shared a social media post with the hashtag #NextivaIBC2018. Thanks to everyone's participation, we're proud to announce that Nextiva will be donating $17,600!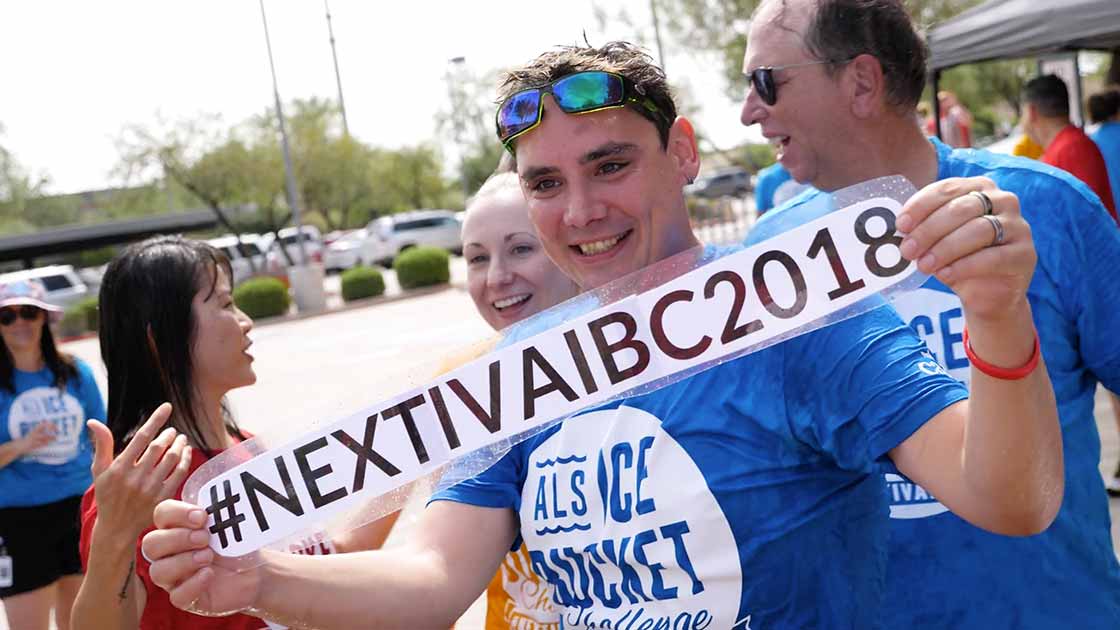 For more information on the ALS Association and to see how you can support the fight, visit their website here.
Nextiva Cares is our philanthropic initiative focused on supporting organizations in our local communities.
Check out our #NextivaIBC2018 video: