This April, Nextiva Cares was excited to partner with and dedicate time to more than one philanthropic event. On April 3rd, for the second year Nextiva participated with and donated to Arizona Gives Day, an annual 24-hour online giving campaign that takes place the first Tuesday of April, with members of the Alliance of Arizona Nonprofits as participating organizations.
Donations to these charities can be given throughout the year, but the event helps the community find, learn about, and contribute to causes they believe in. This year, we chose to donate to Detour Company Theater, a nonprofit who provides theater training and performance experiences for adults with cognitive and physical disabilities. This year AZ Gives Day had a grand total of over $2.6 million donated for over 900 Arizona philanthropic organizations, what a great way to support the community!
Our second event was this Saturday morning when Nextiva Cares hit the ground running and showed their support for the Pat Tillman Foundation! Nearly 80 participants ran together for the 14th anniversary of Pat Tillman's passing. Keith Wasielewski, a member of the marketing department at Nextiva, had only great things to say! In his words:
"This will be my third year participating in Pat's Run here in Phoenix and it's always the perfect mix of great weather and friendly people to make the experience feel like no other. Every year they change up the course so it feels brand new again and it is truly a sense of accomplishment to finish the run in Sun Devil Stadium along with everyone else. I'm proud of the fact that Nextiva chooses to support both its employees' health and Pat's Run, and I'm looking forward to continuing this tradition year after year."
Pat's Run is an annual 4.2 mile run/walk that began in Tempe, Arizona, and now takes place in many other cities across the U.S. as well. The run ends at the 42-yard line of Arizona State University's Sun Devil Stadium, honoring Pat's number, 42, when he played for the Sun Devils and led them to an undefeated season and 1997 Rose Bowl victory.
After his time at ASU, Tillman was drafted into the NFL and played for the Arizona Cardinals. Shortly after the terrorist attacks on September 11th, 2001, Tillman left his football career in 2002 to serve in the U.S. Army. Sadly, he was killed in Afghanistan only two years later.
In 2004, the Pat Tillman Foundation was created in honor of Pat's service to his country. The foundation invests in military veterans and their spouses through academic scholarships. For the past 14 years, the Pat Tillman Foundation has raised over $15 million in academic scholarships that benefit over 520 students attending over 100 universities.
Nextiva Cares is our philanthropic initiative focused on supporting organizations in our local community. We're proud to give back to organizations like these.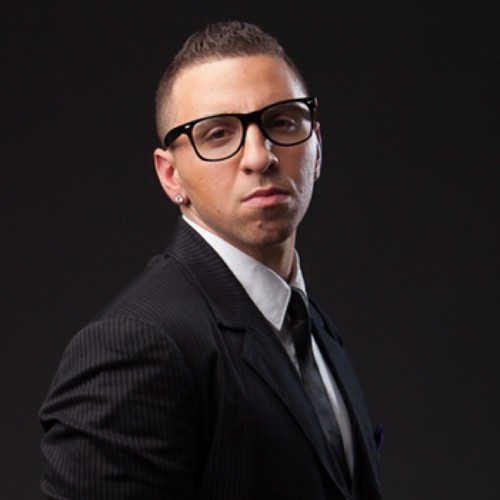 Gaetano DiNardi is the Director of Demand Generation at Nextiva and has a track record of success working with brands like Major League Baseball, Pipedrive, Sales Hacker and Outreach.io. Outside of marketing, Gaetano is an accomplished music producer and songwriter - he's worked with major artists like Fat Joe, Shaggy and loves making music to stay turbocharged. To get in touch, follow him on LinkedIn.