Remember the ALS Association Ice Bucket Challenge that gained worldwide popularity in 2013? It didn't suddenly stop that fall. Nextiva Cares has continued to participate in the annual Ice Bucket Challenge, donating nearly $50,000 to date, making our company the single largest supporter of the ALS Association Arizona Chapter.
Nextiva is one of many companies that has continued to pledge donations and spread awareness about Amyotrophic Lateral Sclerosis (ALS) and what the ALS Association does to help those with the disease. Since the Ice Bucket Challenge grew popular in 2013, Nextiva Cares, Nextiva's philanthropic branch, partnered with the ALS Association Arizona Chapter to raise funds for the local chapter. Nextiva Cares is proud to be their single largest supporter.
For the past three years, Nextiva Cares has hosted our own Ice Bucket Challenge, pledging to donate for each team member that participates in the event. However, in 2017, we decided to mix things up. Water is a valuable resource in the Arizona desert, so we decided to save hundreds of gallons of water and create a new challenge this year: The Italian Ice Bucket Challenge.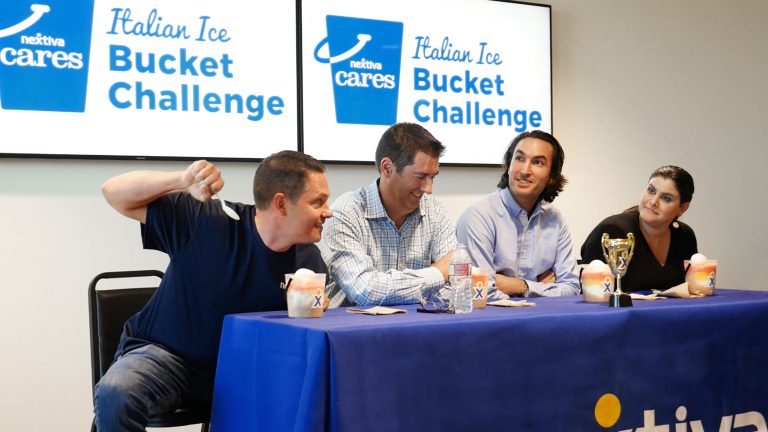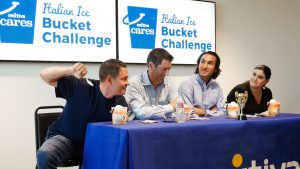 In this new challenge, four of Nextiva's executives faced off in a 60-second Italian ice eating competition. Prior to the event, Nextiva team members voted for who they predicted to win, and Nextiva Cares pledged to donate $20 to the Arizona ALS Association for each vote the winner received. With 357 votes, we decided to double our contributions, resulting in a donation of $14,280.
The event itself was quick, yet highly entertaining. Nearly one hundred Nextiva employees gathered at our headquarters in Scottsdale, AZ on August 22, 2017 to see who would win. Nextiva's CFO, David Clark; CMO, Yaniv Masjedi; CHRO, Bryan McCormick; and COO, Nirit Rubenstein faced off and were each able to consume nearly 32 oz. of Italian ice. McCormick and Rubenstein tied in the first round, causing the two to engage in a 30-second tie breaker, with McCormick ultimately coming out on top.
Taryn Norely of the Arizona ALS Association attended the event and stated:
Through [Nextiva's] fundraising, we've been able to add staff and services to our Care Services department – the department that deals directly with the patients… What you're doing really has an impact.
Although this year's Ice Bucket Challenge had an Italian twist to it, all that participated were proud to help the Arizona ALS Association, and Nextiva team members enjoyed free Italian ice all day. Check out the ALS Association's website to see how you can get involved, and click here to view the other philanthropic initiatives Nextiva Cares dedicates to each month.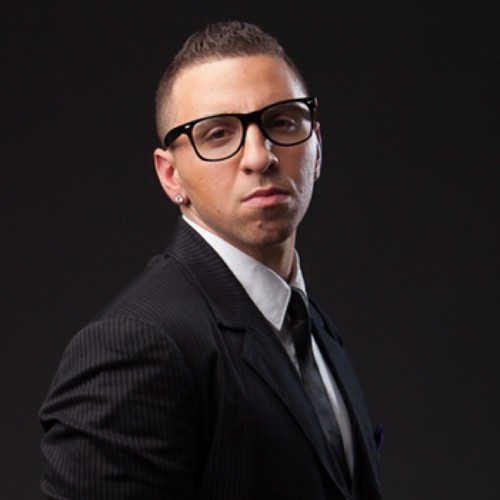 Gaetano DiNardi is the Director of Demand Generation at Nextiva and has a track record of success working with brands like Major League Baseball, Pipedrive, Sales Hacker and Outreach.io. Outside of marketing, Gaetano is an accomplished music producer and songwriter - he's worked with major artists like Fat Joe, Shaggy and loves making music to stay turbocharged. To get in touch, follow him on LinkedIn.