This February, the Nextiva Cares team had an amazing time volunteering with the Phoenix Children's Hospital Foundation and supporting Phoenix Children's Hospital's Assisted Animal Therapy Program (AAT).
Nextiva Cares has maintained a great relationship with Phoenix Children's Hospital (PCH) since we were founded in 2015, but this year, we decided to help the foundation in a way that helped not only countless child patients at PCH, but many of their furry friends as well in their Assisted Animal Therapy Program.
Upon hearing the amazing details about the AAT program at PCH, Nextiva Cares happily made a financial contribution of $10,000 to continue supporting the program and additional research to show the scientific benefits of having a therapy animal while in the hospital.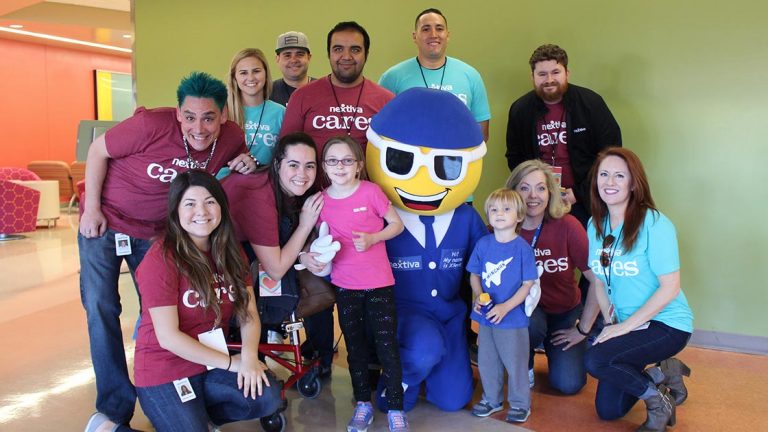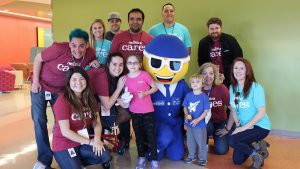 Scientific research has shown that a patient's interaction with an animal can provide positive physical and emotional benefits. Not only can it reduce stress levels and invoke a sense of well-being, but also acts as a catalyst to motivate patients to help themselves. A child will happily take a dog for a walk, or throw the animal a ball, forgetting the pain for a little while and moving closer to going home.
In addition to our monetary donation, Nextiva Cares participated in Phoenix Children's Smile Makers program for the third year in a row. Our volunteers spread positive energy and created countless smiles throughout the hospital, and also had a visit from an Assisted Animal Therapy dog, Avery!
During the event, our volunteers visited waiting areas of the hospital and passed out stress dolls, books, coloring supplies, word searches, and more to families and friends waiting for patients. Not only was it great to see our team bringing smiles to others during a stressful and scary time, but the event spread so much joy among our own team as well. Kelly Bischoff, Nextiva Manager, said,
Back in 2013, my then 11-year-old niece was diagnosed with bone cancer and treated at PCH (she's all better now!). Everyone there was amazing and went out of their way to help my sister's family feel as comfortable as possible. One of the non-medical goals seemed to be bringing a bit of happiness to the children to help them 'forget', if even for just a few minutes, how bad they felt or how scared they were. It was an honor to be able to volunteer with Nextiva at PCH. To be able to bring some fun and happiness to children the way so many people did for my niece was truly a blessing to me!
Phoenix Children's has been saving lives since it first opened under Good Samaritan Hospital in 1983. Over thirty years later, PCH has lived by its mission of providing hope, healing, and the best health care for children and their families. The hospital has more than 1,000 pediatric providers on its award winning medical staff that include programs in more than 70 pediatric specialties who have treated more than 200,000 children annually since 2013.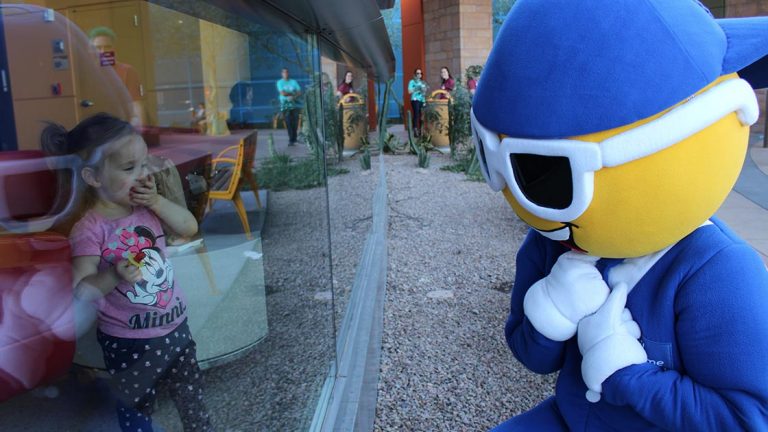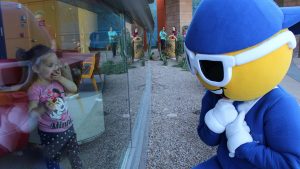 Phoenix Children's Hospital's dedication to providing top-notch healthcare for children has caused it to not only become a nationally ranked children's hospital, but one of the Phoenix area's most admired organizations. Check out their website to learn more information and how you can get involved with the incredible organization.
Nextiva Cares is Nextiva's community advocacy and philanthropic initiative focused on supporting charity organizations that help our local community. We're proud to support organizations like Phoenix Children's Hospital, who brings hope to children and their families every day. To continue our philanthropic efforts in March, Nextiva Cares is partnering with the HALO Animal.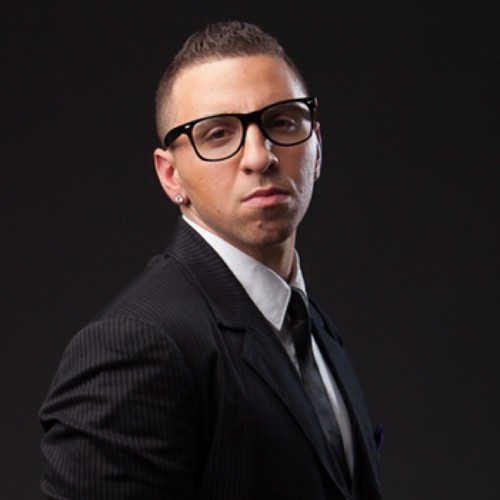 Gaetano DiNardi is the Director of Demand Generation at Nextiva and has a track record of success working with brands like Major League Baseball, Pipedrive, Sales Hacker and Outreach.io. Outside of marketing, Gaetano is an accomplished music producer and songwriter - he's worked with major artists like Fat Joe, Shaggy and loves making music to stay turbocharged. To get in touch, follow him on LinkedIn.