August has become synonymous with the ALS Ice Bucket Challenge, and Nextiva is proud to participate in this annual event for the third year in a row. We joined forces with the local ALS Association Arizona Chapter to take the challenge at our headquarters in Scottsdale. This year we smashed our participation goal, and we had over 218 people take the challenge with us, including team members and executives, neighboring businesses. In total, we will donate $21,800 to the ALS Association Arizona Chapter for this year's Ice Bucket Challenge!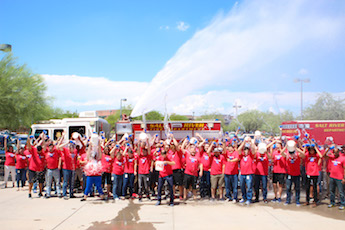 ALS can affect anyone, which is why Nextiva Cares is so passionate about supporting this cause. The money that we donate from the Ice Bucket Challenge goes directly to the ALS Association Arizona Chapter to help those with ALS in our local community. 
ALS is a progressive neurodegenerative disease that affects the function of nerves in muscles. There are approximately 6,000 people in the United States who are diagnosed each year, while there are as many as 20,000 Americans living with ALS at any given point in time. Once a person has ALS, the disease almost always progresses. The unfortunate results include the eventual loss of the individual's ability to walk, speak, write, swallow, and breathe, which shortens their life span.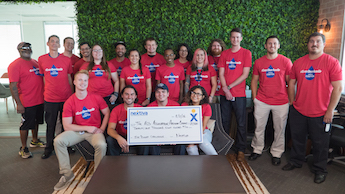 The Ice Bucket Challenge first became popular in 2014 as a way to spread awareness and raise money for ALS treatment and research. In the first six weeks of the challenge in 2014, the foundation raised over $115 million dollars, of which 67% went on to support the continued research of the disease with the hope of finding a cure.  In fact, this money helped fund research breakthroughs that could be the missing link in creating treatment methods for the disease. There are currently more than 150 active research projects funded by the association, although it costs over two billion dollars to develop one new drug (ALS Association).
It's unfortunate that diseases like ALS strike our community members with hardship. We deeply feel for the individuals and families who are affected by ALS. Our hope is that through donations like ours, one day there will be preventative measures and a cure for this heartbreaking disease. The ALS Association Arizona Chapter provides support for individuals who are newly diagnosed or who are currently living with the disease, as well as those caring for a person with ALS or searching for a cure.
Nextiva Cares is our community advocacy and philanthropic initiative focused on supporting organizations we are passionate about in our local community. We're proud to support local non-profits like the ALS Association Arizona Chapter, which contributes to the overall health of our community.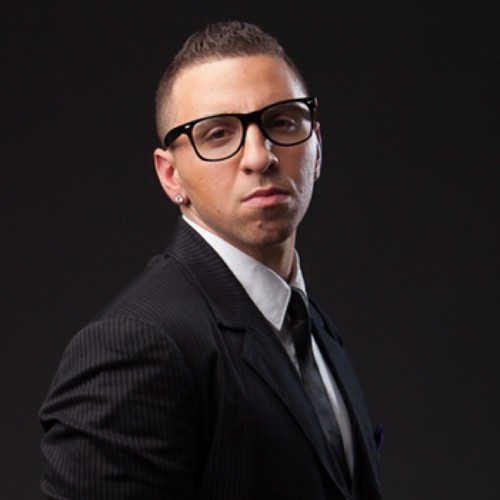 Gaetano DiNardi is the Director of Demand Generation at Nextiva and has a track record of success working with brands like Major League Baseball, Pipedrive, Sales Hacker and Outreach.io. Outside of marketing, Gaetano is an accomplished music producer and songwriter - he's worked with major artists like Fat Joe, Shaggy and loves making music to stay turbocharged. To get in touch, follow him on LinkedIn.