This February, Nextiva Cares wanted to spread love and kindness throughout the Phoenix area by partnering with A New Leaf, a local non-profit organization that assists families and individuals in their journey to independence.
We were fortunate enough to participate in two different volunteer opportunities that assisted the residents in two of A New Leaf's many valley shelters. To celebrate Valentine's Day, volunteers visited the La Mesita Family Shelter's after-school program. La Mesita offers a provision of basic living needs, a temporary emergency shelter, case management focused on permanent housing solutions, onsite childcare and behavioral health services for children, and access to Maricopa County workforce connections for many families during times of crisis. During our visit, volunteers spent time with children between the ages of five and twelve decorating Valentine cards, crafts, and cookies.
In addition to working at the La Mesita Shelter, volunteers also spent time in our office packing lunches for A New Leaf's East Valley Men's Center (EVMC). The EVMC provides food, shelter, basic needs, case management focused on permanent housing solutions, a navigation of community resources, work assistance, life skills classes, and financial coaching for 76 men every day. With all of the helping hands, we were able to pack 110 lunches for the center's residents in just one hour. Our team was so excited to not only work with children who are a part of A New Leaf's programs, but also donate time and items to help the EVMC as well.
Hunter Plaza, one of Nextiva's Onboarding Technicians, was one of our volunteers who helped with the lunches. In Plaza's words, "[He] had an awesome time working with the Nextiva Cares team to put together packed lunches for A New Leaf. It is a great feeling to be able to provide for others when they can't quite provide for themselves. Especially when it comes to the essentials; then you know you really are making a difference for someone."
Since 1971, A New Leaf has lived by their mission, "Helping Families… Changing Lives." The organization provides a broad spectrum of support services to help individuals and families succeed. Each year, the organization serves 200,000 meals, provides 150,000 nights of shelter, hosts 12,000 counseling sessions, and reaches 21,140 individuals and families with critical resources. Some of these include homeless and domestic violence shelters with services, affordable housing solutions, transitional homes, temporary shelters, behavioral health, foster care, counseling, financial literacy coaching, and other basic needs to achieve lifelong independence.
Because of their strong board and long-time dedicated leadership, A New Leaf remains a vital community resource in the Phoenix area. Check out A New Leaf's website for more information about this organization and their commitment to making a positive difference in the community.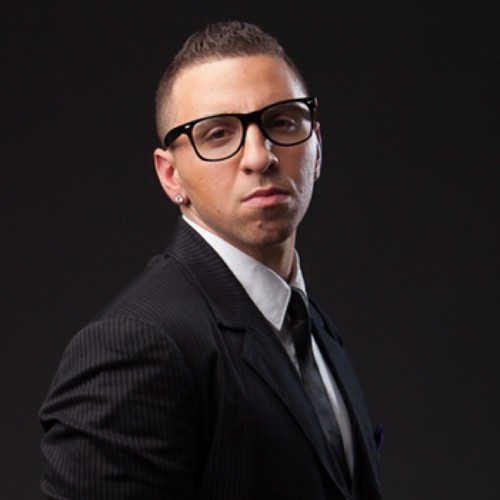 Gaetano DiNardi is the Director of Demand Generation at Nextiva and has a track record of success working with brands like Major League Baseball, Pipedrive, Sales Hacker and Outreach.io. Outside of marketing, Gaetano is an accomplished music producer and songwriter - he's worked with major artists like Fat Joe, Shaggy and loves making music to stay turbocharged. To get in touch, follow him on LinkedIn.