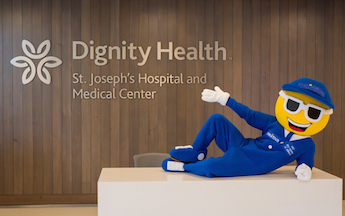 It's no secret that skin cancer is a major health issue that plagues our Arizona community. Given our 300 days of sunshine, we're in the sun quite often and it shows. With this in mind, we teamed up with St. Joseph's Foundation during the month of June in order to bring awareness to skin cancer, educate our team and community about prevention, and further support our community.
It's not only Arizona residents who are affected by skin cancer, though; skin cancer is the most common of all cancers, with over 5 million new cases reported each year. An entirely preventable disease, one in five Americans will develop skin cancer in their lifetime.
St. Joseph's Hospital and Medical Center works to ensure that people living in Phoenix have access to the most effective cancer treatments. This includes advanced monitoring for high-risk patients and the use of the best therapies as treatment for skin cancer patients.
Throughout June, we donated over $7,500 towards the purchase of much needed equipment and materials to benefit patients undergoing clinical trials for skin cancer at St. Joseph's Cancer Center. In addition, our team assembled over 500 gift bags to brighten the day of those affected by melanoma and their families. We also hosted an onsite skin cancer awareness session with Adam Blazer, Nurse Practitioner for Dr. Zeitouni at St. Joseph's Center, for our team so that they could learn about skin cancer and prevention first hand. This information session served to educate us about the different kinds of skin cancer, best practices for sun exposure, SPF types, and what to look for when conducting self-examination.
These donations and events assisted St. Joseph's with melanoma research and treatment at their comprehensive cancer center, as well as cancer walk attendees, and our team.
Nextiva Cares is our community advocacy and philanthropic initiative focused on supporting organizations we are passionate about in our local community. We're proud to support local non-profits like St. Joseph's Foundation, which contributes to the overall health of our community.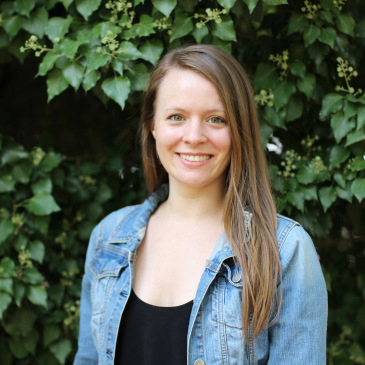 Nicole is the Marketing Communications Manager for Nextiva is passionate about our incredible growth, company culture, and promise of Amazing Service. Outside of marketing, Nicole enjoys cooking easy and healthy recipes, taking care of the office plants, and hanging out with her cat. To get in touch, follow her on LinkedIn and Twitter.