This May, Nextiva Cares showed some extra love for animals in need by partnering with the Arizona Humane Society (AHS), as well as helping children overcome congenital heart disease with the Chestnut Run in Kyiv, Ukraine. Many Nextiva Cares team members participated in our volunteer events with the Humane Society's Cuddle Bunch program, our no-sew kitten-blanket workshop, and the Chestnut 5k Run in Kyiv.
On May 17th, our Scottsdale team was fortunate enough to have AZHumane's Cuddle Bunch program visit the Nextiva office where team members not only got to take a break from the work day to play with some cute puppies, but also learn about AHS' pet adoption program. We were even able to help one our furry visitors, Benji, find a forever home!
Additionally, Nextiva Cares Scottsdale volunteers traveled to the Humane Society's South Mountain Campus for Compassion on May 23rd to visit animals in the shelter. There, we created blankets for the kittens who need extra love and attention while waiting to be strong and healthy enough for adoption. Spring is also known as "Kitten Season," because of the increased influx of kittens that animal shelters like the Humane Society see during this time of the year. With so many kittens arriving to the shelter, AHS needs extra support caring for the ones who are too young for adoption in addition to the other animals they already care for.
Daniel Curtin, a frequent Nextiva Cares volunteer, was one of our participants during the kitten-blanket workshop. In Curtin's words, "Working with the Arizona Humane Society through Nextiva Cares was a great privilege. I recently adopted a kitten myself so to be able to go behind the scenes with the professionals of AHS and see all the hard work and care that goes into prepping these animals for a loving home was a real treat."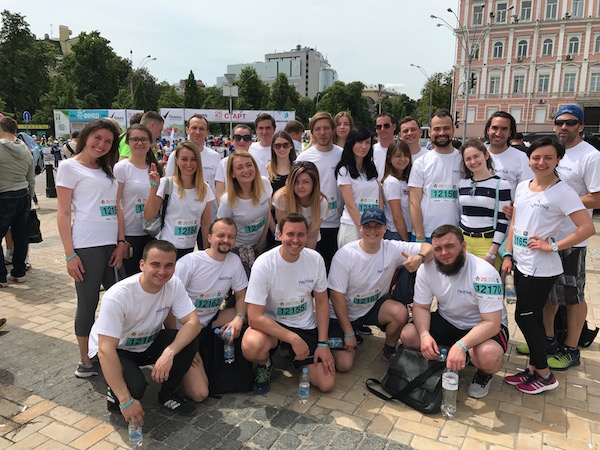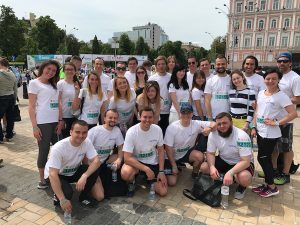 Lastly, on May 28th, nearly 30 of our team members in our Kyiv office participated in the 25th annual Chestnut Run in Ukraine's capital city. All of the money collected leading up to and during the run is used to purchase medical equipment for the Scientific and Practical Center of Pediatric Cardiology and the Cardiac of the Health Ministry of Ukraine. There are over 10,000 children born in Ukraine each year with congenital heart defects, but only 40% of them receive surgical treatment. However, with help from organizations like the Chestnut Run, mortality rates during surgery have decreased significantly over the years, and will continue to do so.
The Arizona Humane Society's mission is to improve the lives of animals, alleviate their suffering, and elevate their status in society. They safeguard, rescue, shelter, heal, adopt and advocate for animals in need, while inspiring community action and compassion on their behalf. Since 1957, AHS has fostered the belief that every pet deserves a good life. What once began as a small shelter established by a compassionate and dedicated group of volunteers has since grown to become the state's largest animal welfare and protection agency, as well as the state's designated responder for animals in distress during natural disasters.
As a modern open admissions shelter, the Arizona Humane Society see cases daily that are beyond the scope of imagination – abuse, neglect, abandonment. Although they cannot save all of the animals that come into their shelter, they try their absolute best each and every day.
To see how you can support the Arizona Humane Society or if you are interested in volunteering for the shelter, adopting, or fostering a pet, visit azhumane.org for more information. For more information about the Chestnut Run and what the organization is doing to fight congenital heart disease in the Ukraine, visit their website here.
Nextiva Cares is our philanthropic initiative focused on supporting organizations in our local community. We're proud to give back to organizations like these.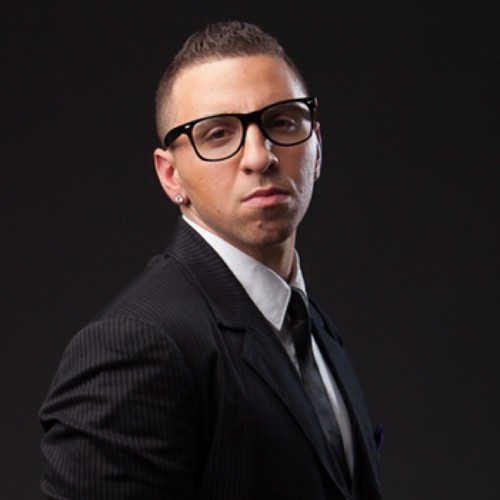 Gaetano DiNardi is the Director of Demand Generation at Nextiva and has a track record of success working with brands like Major League Baseball, Pipedrive, Sales Hacker and Outreach.io. Outside of marketing, Gaetano is an accomplished music producer and songwriter - he's worked with major artists like Fat Joe, Shaggy and loves making music to stay turbocharged. To get in touch, follow him on LinkedIn.