This September, Nextiva Cares partnered with the Barrow Neurological Foundation to bring joy to families with children recently born with cleft lip, cleft palate, or another craniofacial disorder. On September 26th and 27th, volunteers packed and hand-delivered 150 goodie bags for newborns and their families at the Barrow Cleft and Craniofacial Center (BCCC) in downtown Phoenix. The reusable bags were stocked with diapers, wet wipes, socks, teething toys, and Target gift cards - items that new parents can always use.
When visiting on Cleft Baby Day, which takes place every Wednesday at the BCCC, our volunteers greeted families as they arrived for their appointments with the goodie bags and kept them company while waiting for their doctor to see them. Visiting the center for surgical consultations and other procedures to help with their child's disorder is a very scary and stressful moment for families, so the BCCC's work with Nextiva Cares and other organizations has helped make the experience as positive as possible. In addition to our goodie bags, the center also receives other donations including toys, drool cloths, and more to give to families during their visit.
Brittany Weisler, the Program Coordinator at the Barrow Cleft and Craniofacial Center, has worked with Nextiva Cares since our group participated in a similar activity with BCCC in July of 2016. After our visit on Cleft Baby Day, Weisler mentioned, "A few of the moms today took a bus or cab to get here. Any little thing means so much to them. These goodie bags will go a long way."
The Barrow Cleft and Craniofacial Center is an internationally-renowned neurological center that offers unparalleled, team-centered care for individuals with cleft and craniofacial disorders. Their experience in treating people of all ages with craniofacial disorders spans more than 25 years of the treatment of both simple and complex craniofacial conditions, including cleft lip and palate. In the United States, over 7,000 children are born with cleft lip or cleft palate every year, so organizations like the BCCC are constantly working to help families treat these birth defects and the stresses they can causes them.
Nextiva Cares is honored to be an ongoing partner with the Barrow Neurological Foundation and hopes to continue helping those with craniofacial disorders as well as other neurological disorders. To learn more about the Barrow Neurological Foundation's Cleft and Craniofacial Center, check out their website here. If you would like to donate directly to the center, click here.
Nextiva Cares is Nextiva's community advocacy and philanthropic initiative focused on supporting organizations we are passionate about in our local community. We're proud to support local organizations like the Barrow Neurological Foundation, which contributes to the health and well-being of our community. This October, we will be helping the victims of the Las Vegas shooting and partnering with the Bret Michaels Life Rocks Foundation during our annual business conference, NextCon.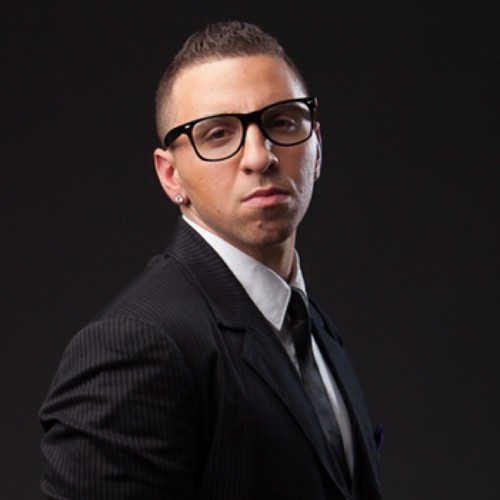 Gaetano DiNardi is the Director of Demand Generation at Nextiva and has a track record of success working with brands like Major League Baseball, Pipedrive, Sales Hacker and Outreach.io. Outside of marketing, Gaetano is an accomplished music producer and songwriter - he's worked with major artists like Fat Joe, Shaggy and loves making music to stay turbocharged. To get in touch, follow him on LinkedIn.