Whether you are planning on attending your first networking event or you feel like you've attended a thousand, it can be stressful to put yourself out there to strangers.  Plenty of questions can fill your mind.  Do they like me?  What was his name again?  Did I remember to take her business card?  Follow these simple steps to ensure that your next networking experience is beneficial.
Have a Goal
Before you go to an event, write down your three main goals for attending and networking.  Having random conversations with attendees may prove fun or helpful, but walking in with set goals will help to keep you on track.  These may range from looking for a new job to promoting a project you recently completed.  Your goals should help steer your conversations back to what you want to accomplish and help you make the best use of your time.
Bring Extra Business Cards
Bringing business cards may seem like common sense, but more people forget them than you would think!  And when you grab a stack, go ahead and grab another.  Too many times people have to tell new contacts that they just gave out their last card, or left them back in the hotel room.  Keep some cards tucked away in a few places, like your purse, pockets, laptop case, etc., to ensure that you'll always be prepared, even if you forget them for a specific meeting.  Having extra cards is also helpful for when you run into the forgetful networker; just pull out one of yours and jot down their name and information so you can follow up.
Take Notes
After an important conversation, don't be afraid to step away for a few moments to take some notes.  You may go home with a stack of new business cards, but this isn't helpful if you don't remember the conversations you had with each person.  Bring along a pen to take down some short comments in a small notebook, or even on the back of a person's business card.  Try to identify the key reason for follow-up, a detail they told you about their job or company, and a personal anecdote.  Anyone can send a generic networking email, but you will be much more memorable if you can wish them luck for their next football game!
Follow Up ASAP
After you return home, be sure to follow up with your new contacts as soon as you can.  Leads are the hottest while you are in people's recent memory, so don't let too much time pass.  Try to make contact within the next business day from the meeting, and fulfill your promises.  If you said you would give them a call, pick up the phone.  If you only proposed connecting on LinkedIn, send that request.  Do what they expect of you in a timely manner in order to impress and leave an even better impression.
Pick the Right Events
Almost any event can be used for networking, but some are definitely better than others.  Choose to spend your time at events that have designated networking time, and attract businesspeople like those who you would be interested in meeting.  NextCon is designed for any business looking to grow, and attendees will range across many fields and positions.  There will be designated networking times, including a cocktail hour and networking breaks.  It's sure to be a helpful event, no matter your networking goals.
Before you leave for your next networking possibility, go through a mental checklist to make sure you are prepared to make a positive impact on your professional career.  Bring business cards, take notes, and leave a lasting impression!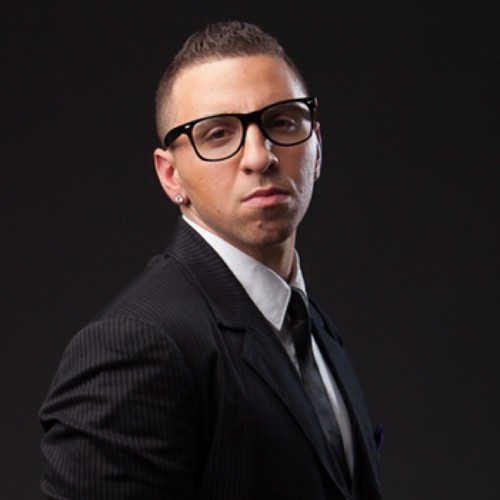 Gaetano DiNardi is the Director of Demand Generation at Nextiva and has a track record of success working with brands like Major League Baseball, Pipedrive, Sales Hacker and Outreach.io. Outside of marketing, Gaetano is an accomplished music producer and songwriter - he's worked with major artists like Fat Joe, Shaggy and loves making music to stay turbocharged. To get in touch, follow him on LinkedIn.