Offices used to be pretty rigid places.  The business day started and ended at definite, specific times.  And while the interior spaces of offices evolved – from offices with doors and windows (if you were lucky) to a maze of cubicles for worker bees – the way offices ran stayed the same way for a very long time.  You showed up on time, worked your eight hours, and you left your work behind as you departed the office.
My, how things have changed!
I realized at one point that earlier in my career I had spent a ridiculous amount of time monitoring the comings and goings of my staff.  I had to make sure people showed up on time and didn't duck out early, potentially leaving one of our clients in the lurch.  As working from home – at least part of the time – gradually gained popularity, I realized how much time I'd wasted essentially taking attendance at the office.
So we don't do it anymore.  My company, Profit First Professionals, has what I call a semi-virtual office.  What that means is that every member of my staff has a desk, computer, phone – all the tools they need to do their jobs – at the office and also at home.  Folks let me know when they want to work from home, and as long as there's not a conflict, we approve those requests.  We tend to run roughly 60% of staff time in the office and 40% from home.  That's what works for us. 
We're a dynamic team, and we thrive on the energy that's created when we're all together.  If someone's working from home, we still check in all together for our morning huddle, whether that means someone calls in on speakerphone.  We celebrate successes and we focus on challenges.  In short, we get all the benefits of working in an office plus all the bonuses from a flexible schedule.
What are the benefits of a flex schedule?  It's a long, long list.  My employees are so much happier.  They spend less time commuting overall.  They have days when they don't have to bother getting ready to work, other than pouring a cup of coffee and turning on the computer.  They're able to fit in errands during the week, and they're able to manage their work-home balance better than ever before.
In fact, the most surprising thing about our semi-virtual setup is that as a company, our total number of vacation days has gone down!  My staff doesn't necessarily have to take a day off to go spend an hour at their kids' school for the winter program.  And because they're able to feel more balanced, they're far less stressed overall.
Yes, there is a downside, but it's really just one thing.  It does cost money up front to duplicate a work station both in the office and in all my employees' homes.  But in the long run, since productivity is way up (and it is!) and since vacation use has gone down, I'm still positive when you get to the bottom line.
Sure, virtual team communication doesn't work for everyone, but it's worth exploring for many entrepreneurs.  Flexibility, lower stress, improved productivity…there's a lot to love!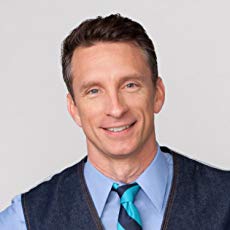 Mike Michalowicz (pronounced mi-KAL-o-wits) started his first business at the age of 24, moving his young family to the only safe place he could afford – a retirement building. With no experience, no contacts and no savings he systematically bootstrapped a multi-million dollar business. Then he did it again. And again. Now he is doing it for other entrepreneurs. Mike is the CEO of Provendus Group, a consulting firm that ignites explosive growth in companies that have plateaued; is a former small business columnist for The Wall Street Journal; is MSNBC's business make-over expert; is a keynote speaker on entrepreneurship; and is the author of the cult classic book, The Toilet Paper Entrepreneur. His newest book, The Pumpkin Plan has already been called "the next E-myth!"