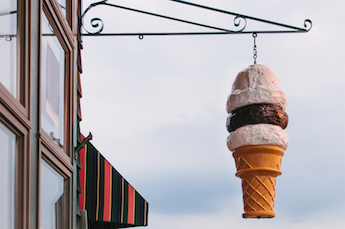 I've never claimed to be able to predict what businesses will flop and which will thrive, and I'll never forget when I met Brian Scudamore about fifteen years ago. He told me what business he was in, and I thought there was no way on earth he'd ever make it. Boy, was I wrong.
Brian founded 1-800-GOT-JUNK. His business is hauling away things people don't want. I thought there couldn't possibly be money in such a business, but Brian's franchise has 180 locations, 1000 trucks on the road, and they generate $300 million in revenue every year. Apparently there's more money in junk than I realized.
But Brian's business works because he's franchised it, and I realized he's the perfect model for how, when, and why you should consider taking your small business to the next level. Here's how Brian did it.
First, the very best opportunities for franchises fall into one of two categories: a thriving, established industry or a whole new industry. 1-800-GOT-JUNK is an example of the latter. While there are tons of moving companies and delivery companies who offer hauling services, Brian's brainchild was elegant and simple. All they do is haul away your unwanted junk. It's simple and efficient. Nobody else was doing what he did, and that makes his business ideal for franchising.
Likewise, if your business is in a crowded industry – say you own a pizza shop or a dry cleaner – you can be positioned for franchising provided you deliver excellent service in a unique way. You must have a point of difference in order to be a good candidate to become a franchise.
When your business is thriving and has established a unique approach in your industry, then you're ready to think about franchising.
Perhaps the most critical element of franchising successfully is systematization. You won't be around to hands-on manage every element of each franchise, so you must establish procedures – steps that ensure customers get the same excellent results, no matter which location they visit. Whether you develop a way to make and ship your pizza dough, develop your own line of environmentally friendly cleaning products, or include packages with ready-to-go marketing for new locations, you must build systems for your franchises to thrive.
What's the best way to test and refine your systems? Start by expanding your single location to a few more. Before you full-on launch your business to franchisees, make sure you work out the kinks in your plans. Make sure you can translate your success to new locations before you take the leap.
Once you do launch your franchise, it's absolutely critical that you support it. You want to grow, refine, and develop your brand so you're able to help your franchisees navigate the challenges they'll face. Keep your ear to the ground for ways to help each of your locations succeed. Don't ever forget that your business thrives because of its unique position. Reinforce that uniqueness, and persist in developing efficient systems to maximize your – and your franchisees – profits.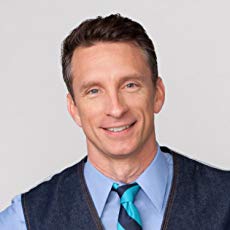 Mike Michalowicz (pronounced mi-KAL-o-wits) started his first business at the age of 24, moving his young family to the only safe place he could afford – a retirement building. With no experience, no contacts and no savings he systematically bootstrapped a multi-million dollar business. Then he did it again. And again. Now he is doing it for other entrepreneurs. Mike is the CEO of Provendus Group, a consulting firm that ignites explosive growth in companies that have plateaued; is a former small business columnist for The Wall Street Journal; is MSNBC's business make-over expert; is a keynote speaker on entrepreneurship; and is the author of the cult classic book, The Toilet Paper Entrepreneur. His newest book, The Pumpkin Plan has already been called "the next E-myth!"