Customers are great.  They're the lifeblood of our companies.  But super fans?  They're the ones who make it a joy to get out of bed every morning.  Loyal, devoted fans are willing to pay premium prices for the services they value so much, and they're eager to tell everyone they know how great your company is.
My business – Profit First Professionals – has been going through a huge growth phase, and I attribute much of that growth to our fans – the folks who can't live without us.  And here's how we created those fans.
1. Under promise and over deliver.  No one likes disappointment, and if you build up sky-high expectations in your customers, you're inevitably going to disappoint some of them.  One of my favorite strategies is to establish expectations – like delivery in three days – and then exceed those expectations – by delivering in one day.  Getting more than you expect is rare and special, and when you've been wowed, you can't wait to tell your friends.  You've become a raving fan.
2. Solicit genuine feedback.  I'm not talking about simply asking your clients if they're pleased.  I'm talking about going much deeper – asking what they'd change about their experience with your company, asking what one thing you can do to improve on your offering.  And your work's not done when you've collected your detailed feedback.  Then you go to work making your company even better.  As a bonus, I always make it a point to let my customers who've shared their input know how I'm improving.  When you let people know their opinions matter, they feel more like a partner – someone with a vested interest in your success.
3. Work with fewer customers.  I know it may sound crazy – after all, who wants to shrink their customer base?  But here's the thing…when you specialize – offer custom-tailored solutions for specific folks – you can charge much more for your services.  Specializing makes you an expert in your field, and we're always willing to pay more for experts.  Becoming the category leader – even if it's a small category – positions you as the top-of-the-line option.
4. Get your fans to share their enthusiasm.  Once you've cultivated a few loyal fans, then your next step is to turn 'em into walking, talking billboards.  Promotional gear with your company's logo doesn't have to be pricy (think pens, ball caps, mugs, or t-shirts) but the value of it can be enormous.  When people share pics of themselves wearing your company's gear, your reach increases exponentially.  Dress your fans up and send them out into the world!
5. Market your fans.  Never underestimate the power of a good old-fashioned testimonial.  Once you have your cadre of fans, look for ways to feature them – in their own words – on your review sites, social media, and marketing materials.  Genuine enthusiasm from real customers is incredibly powerful.  Use it!
Building your loyal core of fans makes sense on so many levels.  Fans are less sensitive to price, committed to your company's success, and far more likely to share their great experiences with the world.  Devoting some time to cultivating raving fans can pay off for many years to come.
More:
Customers Love Loyalty Programs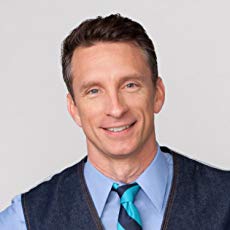 Mike Michalowicz (pronounced mi-KAL-o-wits) started his first business at the age of 24, moving his young family to the only safe place he could afford – a retirement building. With no experience, no contacts and no savings he systematically bootstrapped a multi-million dollar business. Then he did it again. And again. Now he is doing it for other entrepreneurs. Mike is the CEO of Provendus Group, a consulting firm that ignites explosive growth in companies that have plateaued; is a former small business columnist for The Wall Street Journal; is MSNBC's business make-over expert; is a keynote speaker on entrepreneurship; and is the author of the cult classic book, The Toilet Paper Entrepreneur. His newest book, The Pumpkin Plan has already been called "the next E-myth!"