Given that many of us can conduct business without ever touching a piece of paper, email has become the single most important method of business communication.  Appointments, negotiations, confirmations, even billing can be handled via emails, which means it's more important than ever to ensure you're communicating professionally over email.  Here are 15 mistakes you should never make in your business emails:
Irrelevant (or missing) signature lines.  Your signature line should contain your contact information and nothing else.  That inspirational quote from your favorite author is just clutter in business communications.
Cutesy emoticons.  Just don't. 
Using "Reply All" for every message.  Think about whether your reply really needs to go to everyone on the list.  Send information only to those recipients who really need it.
Speling and gramer erors.  Nothing makes professional correspondence look sloppier than misspelled words and careless grammar errors.  If your email program doesn't have spellcheck, take the time to copy and paste your messages into a word processing program to clean up any mistakes.  Put your best foot forward.
Including long previous conversations.  Forwarding irrelevant portions of earlier conversations just mean folks have to wade through more noise.  Strive to keep your emails clutter-free.
Being too long-winded.  Email is supposed to make us more efficient.  Get to the point and wrap it up.  Don't get bogged down in unnecessary information.
Altering previous conversations.  Never, ever, ever should you edit earlier conversations to alter their meaning.  Not only is it completely unethical, but you're likely to be called out for pulling an underhanded stunt.
 Revealing you've been BCCed.  If you're blind copied, it's for a reason.  If you hit "Reply All," you're outing the sender of the original email.  Make sure you're careful if there's under-the-radar communication occurring.
Irrelevant or vague subject lines.  If you're sending an email, it's because you have important information to share.  Using specific subject lines helps your colleagues wade through their inboxes and identify the emails which need their attention first.  A subject line like "Oh, by the way" is far less effective than "Change in meeting time."  Be clear.
Burying your point.  In the cases in which you do need to send a lengthy email, make sure your main point is covered early on.  You want to avoid the TL;DR effect – Too Long; Didn't Read – by getting to the point right away.  Don't make folks wade through a bunch of fluff to figure out what's important.
Babysitting your email.  It works just fine, even if you're not watching it.  Email is supposed to enhance efficiency, but it doesn't work that way if you're interrupting your day every time you hear a "ding."  Similarly, I see people pretending to be busy with their inboxes when they really could be doing something far more productive.  It's a tool.  Use it at your convenience.
Ignoring critical emails.  Don't be a lousy correspondent.  So often we read an email and intend to come back to it later.  What ends up happening, though, is we forget, or when we do get back to it, we have to reread it to refresh our memories.  It's far more efficient to handle important emails right away, or if you can't, flag them so you don't miss them when you're reviewing your inbox.
Replying too quickly.  We often get sucked into the trap of replying in a less than professional manner, simply because email is so quick.  Just because you've read a message doesn't mean you have to answer it right that minute, though.  If you're upset or confused, sometimes all you need is to take a little time and handle the email when you're better equipped to do it calmly.
Using a gushy closing.  These are business communications, and there's really no place for flowery sign-offs.  Keep in mind that if your sig line has your name and contact information, you may not even need to sign off at all.
Attaching enormous files.  Bear in mind that email has limits.  If you absolutely must send a large, critical file, compress or zip it so it doesn't fill up the recipient's inbox.
In short: be concise, be professional, and be clear.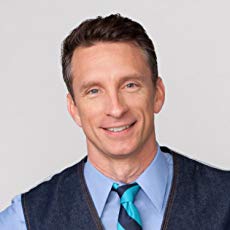 Mike Michalowicz (pronounced mi-KAL-o-wits) started his first business at the age of 24, moving his young family to the only safe place he could afford – a retirement building. With no experience, no contacts and no savings he systematically bootstrapped a multi-million dollar business. Then he did it again. And again. Now he is doing it for other entrepreneurs. Mike is the CEO of Provendus Group, a consulting firm that ignites explosive growth in companies that have plateaued; is a former small business columnist for The Wall Street Journal; is MSNBC's business make-over expert; is a keynote speaker on entrepreneurship; and is the author of the cult classic book, The Toilet Paper Entrepreneur. His newest book, The Pumpkin Plan has already been called "the next E-myth!"