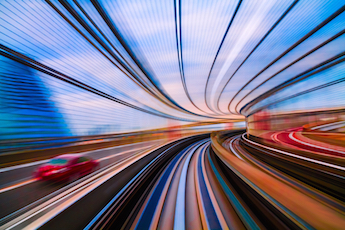 The fast casual business model enjoys continued success for a reason that goes beyond low prices: customers are busy people who see time as money. Every minute that they spend waiting for service is a minute lost to other daily activities. This same concept holds true for any business — from store-fronts to consulting services. But in some cases, faster service can cause a speedy customer exit. Before taking action to accelerate your operations, you have to ask three basic questions to make sure that your changes attract customers, rather than deter them.
1. Will Speed Reduce Quality?



The first question may seem obvious, but you really need to carefully forecast the product or service outcome before you decide how to go into high gear. Maybe speeding up will give you advertising bragging rights because you can deliver custom widgets in half the time of your competitors. If you save time because of a unique manufacturing process that continues to deliver high-quality widgets, you'll have loyal customers. If you reduce production time by eliminating time-consuming (but important) quality assurance checks, however, former loyal customers will stay away in droves when their widgets break down moments after their purchase.
2. Does Speed Require that One Size Fits All?



Next, ask yourself if you can deliver the precise product or service that your customers need at high speeds. Just about every product requires some degree of customization; grocery stores even offer potatoes in a range of types and sizes. The real question is whether your product or service lends itself to offering the right variety right off the shelf or if you need to customize the product to make every sale.
To make this decision, you have to carefully analyze your customer needs. If you sell vinyl siding, for example, sky blue might be a perfect choice for some homeowners, but others may need gray mixed in to blend more naturally with the roof color. Offering stock colors allows you to complete installations more quickly, but it will send many customers to other vendors. If you can speed up the color customization process, however, you offer the kind of speed and flexibility that can attract a broader range of customers.
3. Can Speed Alienate Customers?



Not all time is created equal. Customers don't want to waste time, but they often view the time that you spend with them as a commodity. Service businesses are often particularly tied to time, with medical offices being a primary example. Patients typically (and correctly) place more trust in doctors who spend more time with them. Time is as much a part of the product as a cure. Cut down on that time and patients may feel like they are part of an assembly line. Unless you have no competition, they will look for another doctor who shows greater respect for patients.
Waiting time, on the other hand, is dead time for customers and there are usually any number of ways that you can provide services more quickly. Medical offices show respect for patients by getting them out of the waiting room and into treatment rooms more quickly by providing nurses who handle preliminary tests before the doctor walks in. If they are located in shopping centers, they may provide patients with 15-minute warning pagers. Auto parts stores can dedicate a separate line for customers with time-consuming questions. Customers ordering specific parts can zip through the process — order-takers at the counter quickly deliver a list of parts to order-pickers, who rapidly fulfill customer needs from a well-organized warehouse.
Efficiency is Always a Worthwhile Goal



Time is money for your customers and for your business, so it makes sense to constantly look for ways to deliver high-quality products and services as efficiently as possible. Even if you can't advertise "the world's fastest service" or "customized wedding gowns while you wait," your customers will recognize your company's value and pass the word along to others. Remember that word-of-mouth is often the best advertising of all.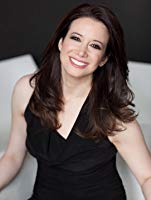 Carol Roth is a radio host on WGN, a CNBC TV contributor, a 'recovering' investment banker & a bestselling author of The Entrepreneur Equation. You can find her on Twitter @CarolJSRoth or at www.CarolRoth.com. She also has an action figure made in her likeness.