Employee engagement is one of the most important aspects of your business — but unfortunately, it can be easy to overlook.
By improving employee engagement, your company will see a boost in morale, higher retention rates (of both employees and clients), and increased productivity.
It makes sense — an employee who loves their job will want not only to stay at their current company, but will also want to work hard and do their job to their best ability.
Even though managers may understand this concept in theory, too many don't put this into practice. Instead of focusing on their employees as people who will perform better when they're contented, some managers focus instead on numbers such as deadlines and growth rates.
Take a step back and recall that your employees are individuals with goals and lives of their own. Every company is made up of individuals, and when those individuals are fully engaged with their jobs, the company will benefit in tangible ways.
If you're ready to put this concept into practice in your office, here are six strategies you can incorporate into your company to improve employee enthusiasm.



---
1. Set clear expectations

As a manager or supervisor, one of your first responsibilities is to make sure that your employees know exactly what is expected of them.
An employee with no clear direction will begin to flounder, even if they're typically a self-starter or solo worker.
Instead, make sure that your employees understand exactly what you want from them day in and day out. This applies even if you want your employees to function independently — in that case, make it clear that this is what you want from them.
Start this practice even before a new employee is hired in to the company, and follow it through for the entire duration of their employment.
The process should look roughly like this with each individual employee:
During the interview and hiring process, clearly outline the job responsibilities and duties.

Upon hiring, provide a written outline of your expectations of the employee. The employee can then refer to this outline during their early months of employment.

After several days of employment, invite the employee in for a meeting to make sure that the expectations are clear and to allow for any confusion to be clarified.

At set points throughout the employee's tenure (such as once a year or once every six months), hold a meeting to redefine the expectations:

This is an opportunity for you to increase the employee's responsibilities.

You can also use this time to decrease the level of supervision given to the employee.

With poor-performing employees, you can explain how they aren't always reaching the expectations.
This can be a time-consuming process to follow, but it will save you many hassles by making sure that employees always understand the goals they are expected to reach.
Making expectations clear will give your employees a sense of direction and focus, allowing them to better accomplish their jobs. And, from an office morale perspective, your employees will always know when they are successfully performing their job — and when they're falling short.
2. Give employees everything they need to meet those expectations

Once you've gotten into the habit of communicating openly about your employees' responsibilities, the next step is to make sure that they have all the tools they need to successfully complete those responsibilities.
Put yourself in your employees' shoes, and try to answer these questions:
Do my employees have the office supplies they need for their jobs? Functioning computers, spare pens and pencils, calculators, ink and paper in the printer?
Do my employees have the physical space, quietness, and privacy that they need to focus on their jobs?
Do my employees have the contacts and mentorship that they need to overcome obstacles they might encounter during their jobs?
Do my employees feel comfortable notifying me if there is anything additional they need to complete their jobs?
If you answer "no" to any of these questions, then it's time to address your employees' needs. Even the most competent employees can't complete their jobs without the proper tools, and it's your job to make sure that they have everything they could possibly need.
As a bonus to this point, addressing employee needs will make them feel cared for and valued. And that can only serve to boost employee enthusiasm even further.
3. Offer thoughtful perks in the office

If you've followed steps 1 and 2, then your employees are fully equipped to complete their job responsibilities. This should make them feel comfortable and supported in the office.
You can take it to the next step by providing your employees with some unexpected benefits and luxuries of working in your office in particular.
Although the specific perks should be tailored to your field and your particular office culture, there are a few things you can consider adding to your office for the comfort of your employees:
Fully-stocked coffee and tea bar: Most offices have a coffee maker and a tea kettle, but not all offices keep those areas fully stocked so that employees don't have to supply anything of their own. Create a space that's complete with coffee filters, several different roasts of coffee, several different kinds of tea, creamers, and sweeteners.

Nursery or dog-watching space: Even if you charge employees for the nursery time, providing competitive rates and a super convenient location can make employees feel more valued.

Meditation or napping room: This is particularly important in stressful fields or when you have employees who sometimes have to work very long shifts.

Complimentary yoga classes (or other fitness classes): Free classes can help employees de-stress and bond with each other at the same time.
Even small things can go a long way to making an employee feel valued, which will feed further into their enthusiasm for and commitment to your company.
4. Give constructive feedback

In addition to making your expectations completely clear to your employees, go the extra step and make their work performance crystal clear, as well.
When employees aren't performing quite as well as they should be, it's your responsibility as their supervisor to let them know.
However, it's also your responsibility to help them find ways to better their performance. Simply telling an employee that they aren't doing well can make them feel insecure or inadequate, and can even worsen their performance.
Instead, give them constructive and tangible changes that they can make in order to become better performers. Telling employees how to improve can give them a sense of purpose and a determination to do better.
Don't forget to also let employees know when they're already performing above expectations. And, of course, even these employees can be given constructive criticism, although it's crucial to let them know that they're already top-performers.
By being given a challenge to do better — and the constructive critique they need to overcome the challenge — employees will feel that they're growing in their company, which always makes work more enjoyable.
5. Offer advancement opportunities for top performers

No matter how much your employees love their jobs and your company, most employees won't be satisfied to stay in the same position indefinitely.
If employees feel that there's no chance of ever moving up in your company, they aren't likely to stick around for long. And, they aren't likely to perform to the best of their ability while they are at your company.
If you want your employees to be enthusiastic and excited about their jobs, then it's crucial to advancement opportunities for your high-performing employees.
Of course, most of the time employees will view advancement as promotions and raises. These are necessary, and your employees should always have those traditional advancement opportunities.
Additionally, however, there are several ways that you can challenge and advance your employees within your company, short of promotion:
Providing more challenging orders and bigger clients to top-performing employees.

Giving senior employees full freedom with independent projects.

Assigning senior employees a mentorship position.

Allowing responsible employees to assign their own deadlines.

Providing collaboration opportunities between departments and groups.
People need to feel like they are growing and being challenged in their careers, and as a manager you can provide this for your employees.
It will take a significant amount of work on your part, and it will require you to be constantly on the lookout for ways to give your employees more opportunity and responsibility. However, your work will pay off as your employees rise to the challenges that you give them.
6. Take action against demoralizers

Regardless of how well you implement the above steps, there will likely still be at least one employee in your office who tends to bring everyone else down.
This person may simply be a distractor who keeps everyone else from focusing on their work, or they may be a negative influence who actively chips away at your employees' morale.
Regardless of this person's position within your company, it's absolutely vital that you address the impact this person is having.
As a first step, you should simply talk with the problem employee and attempt to get them to change their behavior. If they aren't willing to change, you should take further steps such as a formal infraction. If all else is failing, you may need to consider firing the employee.
Although this may seem extreme, you cannot underestimate the power of company culture and employee morale. If one person is putting a damper on the entire office, then it's in everyone's best interest to replace that person with a team player.
As you implement these changes, you should see a noticeable change in the enthusiasm and engagement of all of your employees. Work always to make your employees more fulfilled in their positions, and you will begin to see a positive impact on the quality of their work output. Happy employees make for a stronger, more productive company.
More:
5 Ways to Show Employee Appreciation
Your Employees are Always Right, Too
Powerfully Inspired: Getting Your Employees Motivated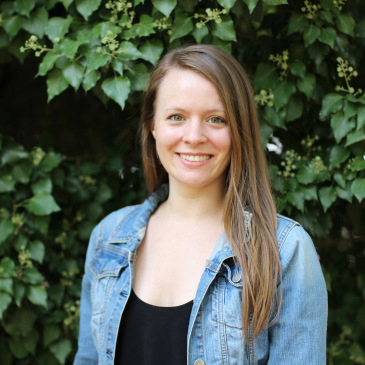 Nicole is the Marketing Communications Manager for Nextiva is passionate about our incredible growth, company culture, and promise of Amazing Service. Outside of marketing, Nicole enjoys cooking easy and healthy recipes, taking care of the office plants, and hanging out with her cat. To get in touch, follow her on LinkedIn and Twitter.