Fable: A man who sold his farm and everything he owned to travel in search of diamonds in a foreign land. After he spent all his money, he lived in poverty for the rest of his life. One day, the successor of the man's farm was out on the land and found diamonds that reflected all the colors of the rainbow. Morale:  If the man stayed home and dug on his own land, he would have had "acres of diamonds".
Much like the man's search for diamonds, the secret to increasing profits and growing a business typically already is present inside every company with existing customers. Unfortunately, many small business owners ignore this advice since they are so busy trying to get new customers in the front door that they let existing ones escape out of their back door. They focus their energy on scrambling for the next lead, chasing the next prospect, and spend thousands of dollars on marketing to uncover the next big customer. They forget about mining for the "acres of diamonds on their own land". Remember that every customer that leaves, needs to be replaced by a new one.
Here are ten ways to increase profits by extracting the maximum value from your existing customers.
Sell more. Are the best customers buying all of your company's products or services? Put together a chart where all your customers are listed on one axis and your products are listed on the other. Place an X where each customer is buying a given product. Use this chart to discover where your holes are. If they already trust your company, they will want to buy more things from you.
Incentivize greater usage. Encourage your customers to use your product or service more often. Offer loyalty programs or bonuses for repeat use to the best customers. This is especially true in an industry where products are commodities or they can be sourced easily. Great examples of this are Amazon Prime and all airline frequent flyer programs.
Communicate Consistently. Use content marketing strategies to send customers useful information like articles and newsletters that are both educational and funny. Keep in touch with your customers at least once a week using multiple mediums so you can be there when they are ready to buy. This can be original advice or links to relevant articles.
Know your customers. Mine the data. Know what, when and how much your customers buy monthly or annually. Invest time and money in knowing exactly how your customers think, what they like, what they dislike, and tailor offers to match. This data can be found in Google Analytics, your CRM System, your accounting or shopping cart system.
Know your ABCs. Separate your customers into "A"s, "B"s, and "C"s according to their life time value to your company. Measure them based on purchases, referrals, and brand recognition. Come up with a strategy to move Cs to Bs and Bs to As.  
Become the "Go-To". Leverage your strategic alliances to connect your customers to other resources that can fill needs and desires that are beyond the scope of your business. Your customers will view you as their "go-to-resource" which will give you an opportunity to go from being a vendor to a partner.
Show thanks frequently. Build customer loyalty by rewarding your customers beyond financial incentives. Call them to express your appreciation or send a handwritten card. Post a thanks on their social media page or feed.
Make an exclusive club. In addition to recognition, people love to feel a sense of belonging. Create a membership group for your customers with special offers and privileges for members. Costco and Sam's club does this very effectively.
Sell a subscription. Renewable products are ones that customers use up and will need to buy again. Harry's (razor blades) and Birchbox (cosmetics) are successful examples. This will ensure that the company always has customers at the beginning of every month. According to John Warrillow, author of "The Automatic Customer: Creating a Subscription Business in Any Industry", any business can be a subscription-based company if they think big enough. He suggests starting by asking yourself, "what could I offer to them that is 10X bigger than I do today".
Just ask. Simply ask your customers what they want. They may not always be able to tell you directly, but it will begin a dialogue that will get to what they really desire. This can be done easily through two to three question surveys using Survey Gizmo.
Where will you begin mining your customers?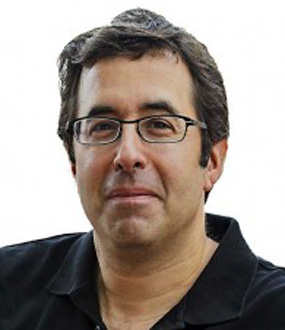 Barry Moltz helps small businesses get unstuck. He applies simple, strategic steps to facilitate change.
Barry has founded and run small businesses with a great deal of success and failure for more than 20 years. He is a small business speaker, radio host and author of four books. As a member of the Entrepreneurship Hall of Fame, he has spoken to audiences of up to 20,000 people. He is a regular guest on business radio and cable TV programming.