Topping the list of worries for every business owner is one question:
How can I attract customers and learn how to keep customers happy for life?
On October 25, 2017, that answer came at NextCon in Scottsdale, Arizona when business expert and prolific author Mike Michalowicz took to the stage. His talk, aptly titled "From FU to BFF: Shifting Customer Relationships When The Going Gets Rough" was as entertaining as it was informative.
"There are three stages of customer service: what we do proactively—those things we do to serve our customers before they even ask for them, what we do actively—in the face of challenges and what we do reactively," he told the crowd of conference-goers, all of whom were quickly writing notes.
But even before businesses have the opportunity to deliver stellar customer service, it's important for entrepreneurs to identify their best clients. Oftentimes, Mike explained, businesses will prioritize clients that complain the most over the ones that pay the most.
"Rank your highest paying customers to your lowest paying customers," he instructed. "Your best customers will demonstrate that they value you most by paying you the best."
Determining who your best customers are is a simple shift, he explained, and one that could change businesses for the better. He told the story of a friend with a small business who sold products to Dollar Tree and to Walmart. The latter company had what Mike called a "cringe" factor. His friend found it difficult to work within the restrictions of the large retailer, but found the opposite to be true with Dollar Tree.
Mike's friend then prioritized calls and requests from Dollar Tree over Walmart and saw his revenues skyrocket so high that he was able to sell his company for a profit.
"Customer service isn't about treating everyone like the right customer," he said. "It's about treating the right customers the right way. You have to prioritize the best."
Anticipating the needs of customers is also part of a proactive customer service approach, he explained, giving the example of John Chapman (a.k.a. "Johnny Appleseed"), a man who, back in the early 1800s, realized the need for clean refreshments for settlers moving west.
"So he set up apple orchards in front of settlers and made apple cider," he said. "Because it was alcohol, it killed the bacteria. He made millions of dollars by getting in front of his customers' demand."
Another way to win wonderful customers is by managing expectations. Zappos, the shoe retailer, is very good at this, Mike said.
"How do you grow to $1 billion with your customer service?" he asked. "It's by under promising and over delivering."
He explained that Foot Locker was the main competitor to Zappos when the startup got off the ground, but the latter company quickly became more popular with its customer service strategies.
So what should business owners do if they receive a bad review?
Mike answered this question with a story about getting a one-star Amazon review after his book Profit First was published.  
"People look at how you respond to your one-star reviews, so I decided to take the high road and wrote back, 'Thank you for your candor. I'd like to refund the book for you,'" he said. "To this day, more people have talked to me about how I responded to that review than all of my five-star reviews combined."
---
More:
Lessons from NextCon's Customer Experience Roundtable
5 Ways to Knock The Socks Off Your Customers in 2018
How to Use Mobile to Reach Customers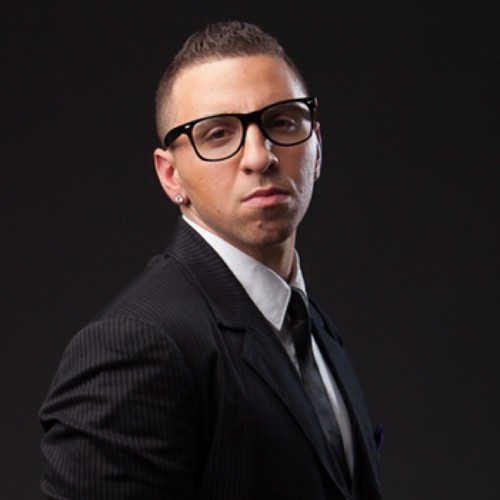 Gaetano DiNardi is the Director of Demand Generation at Nextiva and has a track record of success working with brands like Major League Baseball, Pipedrive, Sales Hacker and Outreach.io. Outside of marketing, Gaetano is an accomplished music producer and songwriter – he's worked with major artists like Fat Joe, Shaggy and loves making music to stay turbocharged. To get in touch, follow him on LinkedIn.