Today's businesses operate differently than businesses of yesterday. However, one fundamental element has not: great customer service.
Don't get us wrong… Customer service is still an important part of any business model today. But, the best customer service examples show that businesses approach it differently.
We are blessed with the availability and accessibility of technology. In fact, many businesses have adopted technological solutions to help them manage customer services, such as online chat features, social media management, and monitoring, and pre-recorded phone lines.
And you know what?
These methods have proven to be more cost-effective than outsourcing customer service to a call center or paying full-time customer service staff to "man" the phones. However, the truth is companies that don't invest in customer service will inadvertently turn away customers. The best way to deliver topnotch customer service starts with your own employees.
Read on for some ways to empower your team to deliver great customer service that your customers won't forget, and will also keep them coming back.
1. Customer Service Success Starts with Sales
Every customer relationship begins with sales, and respect is the cornerstone of any relationship. Therefore, empowering sales teams to properly foster new and existing customer relationships will make customers want to stick around.
In order to show customers that a company respects them, sales team members should invest the time in getting to know their customers. This begins with learning and listening to customers' needs, wants, and desires.
Here are some things that every good sales professional should know about customers:
– Who they are
– Whey they buy
– What they buy
– How they use a product or service
Teaching sales teams the importance of gathering this information before getting on the phone or meeting with any potential customer or existing customer will help sales professionals close the deal. It will also help sales teams find the right product and solution that best fits customers' needs. This methodology also helps identify potential up-selling opportunities for the future!
2. Encourage Employee Engagement
 It is a proven fact that engaged employees deliver exceptional customer service. Studies have actually shown that the emotional convergence that takes place between customers and employees leads to higher customer experience.
Customer service experts suggest some of the best ways to encourage employee engagement:
Build an Engaging Work Environment – The first step to increasing employee engagement is to build a work environment and organizational culture that supports it. Employees that are happy and comfortable in their work environment will remain loyal with the company and be more productive, which equates to delivering more to teams as well as customers.
Enhance Employee Value – Show employees that they are valuable to the organization, the team, and to customers. Employees want to feel like they are making a difference in customers' lives and that they are contributing to the organization's success.
Take a Step Back – Once employers have built a work environment centered around employee engagement, and have enhanced employee value, the final phase is to take a step back and allow employees to work their magic.
Employers often spend too much time hunched over their employees' shoulders. Micromanagement will easily break down the walls of any engaging work environment. So, take a step back and allow employees to do their jobs.
3. Human Interaction
As we mentioned above, technology has taken over a great deal of customer service today. In fact, many younger entrepreneurs and small businesses focus on adopting technology to help them increase business productivity, track sales, and customer interactions as well as to measure other key data. Although this is important, relying on technology too much is a big risk. When technology begins to take over the human factor and conquer human interaction, this can lead to poor customer service.
It's important for businesses and employers to remember that although we live in the digital age, and we all love technology to some extent, we also still crave that human interaction. Potential customers and existing customers want a meaningful relationship with their favorite suppliers, so don't miss these opportunities.
4. Employ Quantifiable Goals
 Finally, after educating your sales team and your customer service team about the importance of listening to customers' needs and building an engaging work environment for your teams and employees, the final step is to employ quantifiable or measurable goals.
For example, a quantifiable goal could be "increase customer satisfaction rates by 10 percent by the end of Quarter 2". Teams that have a clear, actionable, and measurable goal are more likely to feel motivated and more productive, which leads to delivering exceptional customer service.
It's also worth mentioning that quantifiable goals should be clearly attainable. Employing goals that are too challenging can have an adverse effect on teams. It can increase stress levels, which decrease morale and productivity. Employing goals that are the right balance between attainable and a challenge will work best.
Customer service is one of the most important foundations for building and growing any company. Regardless of whether you are a startup business, a serial entrepreneur or an established company, if you don't have five-star customer service, then you are likely missing the mark.
Adopting, implementing, and executing topnotch customer service solutions in your business will help customer satisfaction rates soar. If you are looking for customer service solutions for your business, Nextiva is the best place to start.
All in all, making exceptional customer service part of your company's mission will make it easier to teach and empower your teams to deliver great customer service—again and again.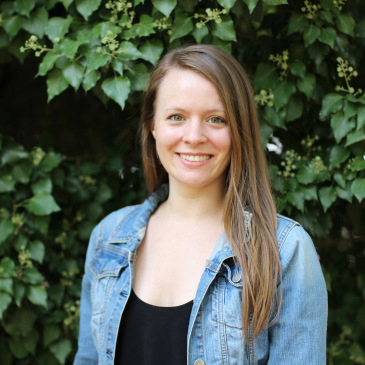 Nicole is the Marketing Communications Manager for Nextiva is passionate about our incredible growth, company culture, and promise of Amazing Service. Outside of marketing, Nicole enjoys cooking easy and healthy recipes, taking care of the office plants, and hanging out with her cat. To get in touch, follow her on LinkedIn and Twitter.