Marketers salivate at viral campaigns and often wonder: How did a brand do that? What is their secret sauce? How can I triple my company's revenues with the same strategy?
Thankfully for the participants at NextCon16 last November in Scottsdale, they learned how with the help of Gopi Kallayil, Google's chief brand evangelist. Kallayil spoke to a rapt audience for nearly an hour about how to build brands in the digital age and highlighted several noteworthy campaigns from which to learn.
"Want to know the number one thing changing how customers are dealing with brands?" he asked, then held up his mobile phone. "People are calling this the 79th organ in the body."
Going viral like Adele
One night in fall 2015, singer Adele released the music video of her single "Hello" and the world stopped to listen. More than 1 million people per hour viewed the video and at end of the first day, it had racked up a whopping 27.7 million views.
"That is more than the population of Australia," said Kallayil. "What's more, she is a savvy business person and knew what metrics she wanted to hit. She sure hit them; 'Hello' is now the best selling single in history and her worldwide tour sold out in a mere 45 minutes."
But what does this mean to other brands—brands that don't have Adele-level talent?
Nearly any brand can take what Adele did and customize it to suit their needs. When cosmetic company Clinique needed to boost sales, it partnered with YouTube sensation Zara Larsson for a campaign where Larsson would sing while wearing various different shades of Clinique lipstick in a variety of different styles of clothing. The results for Clinique were staggering.
"They realized that their customer wasn't going to the makeup counter before going out, that their makeup counter was on their phone in YouTube videos," he said. "So they went to them.
Building brand loyalty through emotion

Kallayil gave several examples of brands that have successfully built sales and loyalty through emotion, starting with P&G's push during the Winter Olympics in Sochi with its #proudsponsorofmoms campaign. The company launched several commercials thanking moms for helping athletes get to the Olympics (with real videos/testimonials) and the results were tremendous.
"P&G's CMO said that that campaign resulted in a half a billion in sales," he told the audience.
But what if your brand is a really hard sell?
No problem. Kallayil explained the story of Dela, a Dutch company that sells funeral insurance. The business wanted to boost business, so it launched a strategy that allowed everyday citizens to tell their families and friends how much they were loved, spontaneously. Commercials ran with these messages, people shared their own loving thoughts on social media and sales went up 50 percent.
"Dela is now a top 10 brand in Holland," he said. "If they can do it with funeral insurance, you can absolutely work you magic with your brand.
Want to watch Kallayil's full speech? If so, click here
More:
Steve Wozniak's Secrets of Innovation
NextCon16: Our Top 10 Highlights
A Creative Way to Give Back: Nextiva Cares Donates $20,500 to Local Charities from NextCon16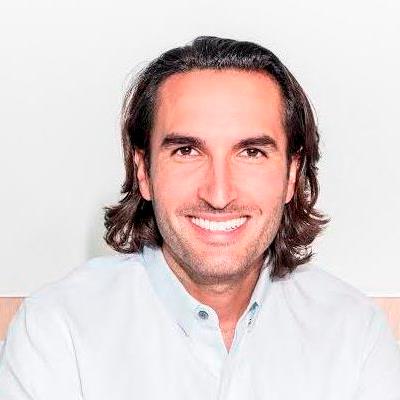 Yaniv Masjedi serves as Nextiva's CMO. An avid reader and lover of all things marketing, leadership, and personal growth, Yaniv is obsessed with creating strategies that drive awareness, strengthen brands, and create customer-centric culture. To get in touch, follow Yaniv on LinkedIn.