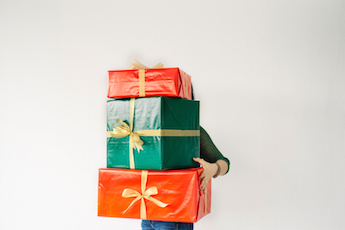 The holiday shopping season is coming up quickly. If you have an e-commerce business, this time of year probably accounts for a huge proportion of your profits—so now is the time to make sure your website is prepared to deliver standout customer service for the holidays.
Start by reviewing your e-commerce website from the point of view of someone who isn't familiar with it. You may want to enlist friends or family members to take some time shopping the site and see what they think. What do they have questions about? What do they need help with? Is there anything that's confusing? Take the time to fix any problems so that your site is easy to use and intuitive even for new visitors.

Make sure customers can find what they want—including customer service assistance—by including your company's phone number prominently at the top of every page (not just the homepage). In case customers are shopping from their mobile devices, ensure that your number displays on mobile as a click-to-call button so they can contact you with one tap.

Online chat is a useful option for an e-commerce site, allowing instant contact with your customer service for customers who may not want to talk on the phone (perhaps they're shopping while at work or otherwise multitasking). You can have the chat window pop up right away, or if you think customers will find that annoying, wait until a certain amount of time elapses or other signs appear indicating customers need help.

One of the best ways to ensure customers are satisfied with your service is to be proactive. Before the holidays hit, make sure your FAQ pages are updated with current answers to questions. Provide as much information as possible about common problems customers might encounter, or questions they may have. The more "self-service" activities customers can do by themselves, the better. This extends to providing detailed information about shipping costs, taxes and shipping times. Especially at the holidays, time is of the essence, and knowing when to expect delivery may make the difference in a customer's purchasing from you or not.

Last but not least, make sure you have adequate customer service staff on hand to handle your expected volume of calls, chats and other contacts. Don't give your competitors the chance to grab your business by failing to answer customers' questions in a timely fashion.
Manage it right, and you'll find the customer service is the gift that keeps on giving, delivering loyal customers not only at the holidays, but long after.