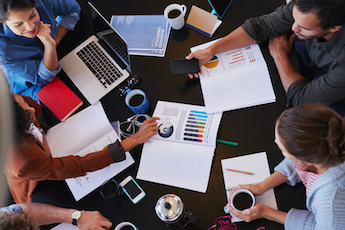 Your small business may be successful, but you still need to modify your product or service offerings over time. At some point, customers no longer need what you're selling and you also need to capitalize on new demands created by changing trends. Granted, it costs less to retain customers than to attract new ones, but you also still need to look for ways to get new customers in the door. In many cases, you will have a clear picture of what you need to do to freshen your product line. If you know you need a change but the ideas are not flowing, however, here are four ideas to spark your creative juices.
#1. Offer an Out-of-The Box Service that Complements Your Core Competency
A colleague recently told me that her doctor's waiting room became filled with young clientele when they started offering piercings. With a small amount of extra training, this office drew in both existing and new patients because of the promise of sterile, medically-sound conditions.
Even better, this new service was quick and easy, so the added business did not affect the wait times of traditional patients. Plus, since kids and young adults were a large part of this demographic, adding this service attracted new patients who were happy to return to a cool doctor for more standard medical concerns as well.
#2. Go On-Demand
Quality services that your customers can get when they need them show that you care. Where "while-you-wait" services were limited to things like printing and oil changes, more businesses are jumping on the on-demand bandwagon. Medical offices now bring more patients in with appointment-free flu shots. And many lawyers now offer fixed-fee phone support for clients who need speedy legal advice for anything from a simple divorce to learning their rights in landlord disputes.
Even if instant turnaround is not an option for your area of business, quick convenience-oriented services added to your product mix (for example, perhaps a free Notary Public service) can capture the interest of many clients.
#3. Invest in Technology
Investing in technology can be a way to differentiate your business or can even be a new source of recurring revenue. Consider what happens when a busy two-person auto insurance agency equips policyholders with a free auto accident app. With a few smart phone swipes, the stressed-out accident victims know what to say and do — including gathering and organizing evidence. The end result is a file that the policyholder sends to the agent, who then has everything needed to handle the claim more efficiently.
Similarly, a tax accountant can provide clients with a phone app that lets them quickly record expenses on the spot. Record-keeping becomes a no-brainer for the client. And, what tax accountant wouldn't prefer a file that is compatible with tax preparation software over a receipt-filled shoebox during the busy tax season?
If you can make your customers' lives easier or give them a reason to interact with your business, it can provide an easy boost.
#4. Get Mobile
The mantra "if you build it, they will come" no longer applies to business. And many businesses have found that they can expand by doing the opposite—going to their customers directly. Breaking away from the confines of your store or office is good for business.
Doctors making house calls was en vogue in the past and now, home health care is starting to become a value added premium service. But, who else can benefit?
How many locals have never visited your big-city restaurant? A food truck can get them eating your food for the first time. It may even convince them to make the effort to visit your brick and mortar restaurant. Plus, investing in a food truck can be done at the fraction of the cost of a new location. Catering, anyone?
Wheels are not the only way to get mobile. You can also bring convenience to customers by expanding your presence at more locations — particularly during times of increased demand. So, if you sell anything from gift products to foot massages for sore shoppers' feet, perhaps open a pop-up shop during the holidays or at intervals throughout the year to reach a new customer base. Or better yet, consider a mobile delivery service for your store to get to the customer who doesn't have time to get to you.
Embrace Change at Any Time
Even when your profits are soaring, always keep your mind open to new ideas. You may decide to add a small enhancement to an existing product that is showing signs of stagnating sales. Or, perhaps a client suggested something that sparked your interest. You don't have to wait for times of desperation to beef up your product line. Change at any time keeps things fresh for customers — and for you, too. Just make sure not to invest too much in any new offering before you test its compatibility with your customer base.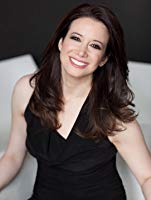 Carol Roth is a radio host on WGN, a CNBC TV contributor, a 'recovering' investment banker & a bestselling author of The Entrepreneur Equation. You can find her on Twitter @CarolJSRoth or at www.CarolRoth.com. She also has an action figure made in her likeness.