Whether it's a meeting between your employees or a call from one of your customers, reliable communication is important to every business.Your communication system should be working to help establish and build connections in the most efficient way possible.
There are numerous ways a business can improve its communication strategy, but something that often gets looked ove is the phone system.
When was the last time you considered the efficiency of your phone system?
How useful is your phone system when a prospective customer reaches out? Are you able to manage your calls both inside and outside of the office?
VoIP phone systems are built with features that will help you, your employees, and your customers communicate seamlessly.
Nextiva's VoIP phone service includes advanced communication tools that will change your business' interactions for the better.
Read on for ways to make your communication system more efficient than ever:
1. Call Flow



When a current or potential customer reaches out, you want to make sure they're always being assisted by the right person within your business.
Nextiva's VoIP service will allow you to establish a call flow that will guide callers in the right direction, cutting out multiple transfers and dropped calls.
Setting up a call queue to avoid sending customers to voicemail will help decrease your chances of losing potential leads.
Similarly, setting up a call group can allow one phone call to ring to multiple employees, either simultaneously or in a certain order. This will ensure every call will be answered, even if certain team members are busy or away.
Call flow can be implemented with one click and changed at anytime, meaning you can easily revisit it and ensure it's the most efficient structure for your business.
2. Total Mobility



One of the best aspects of switching over to a cloud based phone system being able to take your work anywhere.
Being limited to your office is hardly efficient. You need to be able to communicate with team members and customers while you're traveling, commuting, or working from home.
The Nextiva App allows you to make and manage calls, chat via IM, and video call your team all from your cell phone or computer.
Once you get back in the office, you can easily transfer calls from mobile back to desktop and work from your desk.
VoIP phone service and the Nextiva App will provide you and your team with the flexibility to work from anywhere, ensuring that efficient communication doesn't retire once outside of the office.
3. Call Management



Having the ability to monitor the activity and performance of your team helps to increase efficiency both within the office and when handling customers.
Nextiva's VoIP service allows you to easily manage the users and features of your phone system from a simple dashboard.
Not only will you be able to manage all incoming and outgoing calls, you'll also easily be able to identify availability issues and employee productivity.
If you find that customers are having trouble reaching your business, you'll be able to easily see whether your office is appropriately staffed and adjust your call flow accordingly.
Call management provides you with the information you need to make quick, advantageous business decisions while establishing an efficient communication system.
4. Call Recording



When reevaluating the efficiency of your phone system, you should take a look the efficiency of individual calls, as well.
Call recording can be a beneficial tool to your business in more ways than one.
Using transcripts from calls can be a great way to train your employees.
No matter how great your customer service is, you're bound to find examples of great and not-so-great customer interactions in your call history.
Using these examples to coach your employees will help them to improve their communication skills and provide better support and service.
Call transcripts can also help you to gain a better understanding of your customers.
With a detailed archive of what your customers have to say, you'll be more aware of their preferences and practices.
Using Nextiva's VoIP service, you can record your calls and use them as a tool to increase efficiency everywhere.
Want to know more about VoIP based phone systems? Nextiva offers flexible VoIP plans with powerful communication tools for every business, no matter how big or small.
More:
5 Underrated VoIP Features That Will Improve Your Productivity
3 Cloud Solutions to Increase Your Business' Productivity
How The Cloud Can Improve Business Communications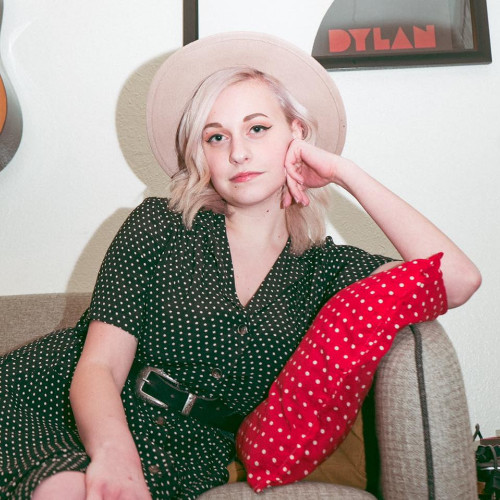 Sarah Niana is a Graphic Designer at Nextiva. Prior to Nextiva, she was attending school in Los Angeles & London and obtained a degree in Visual Communication from the Fashion Institute of Design & Merchandising. When she's not at her desk, she loves checking out new restaurants, taking road trips, and hunting for vintage clothes.