In 2008, BP shelled out $211 million for the design of its Helios logo, which, the company asserts, represents many things, including heat, light and nature. Who would have guessed that BP would face costs amounting to billions of dollars (and counting) after the Gulf oil spill two years later? Today, the company continues to pay for that spill, even as it runs ads to present the company as caring — and green.
Massive companies may have the resources to survive a disastrous split between their message and their actions. As a small business owner, however, you need to impart consistent messaging between your brand and your company values. It's a two-way street; just as your company culture must drive everything from products to customer service, your brand needs to drive the same things.
Culture Comes First



Company culture is not just about the work environment or even customer service. It's about everything that your company believes and does to get products and services to your customers — and keep them happy thereafter. Of course, you need a well-defined product or service before you start a business. But, if your company has not developed its culture before you move forward to develop your products or services, you run a real risk of having unhappy employees, dissatisfied customers, or both.
Citrix, which develops software for remote employees, is an extreme example of a company that fully integrates its company culture into its products. The company touts a culture to "work better, live better", which includes flexibility in the mix. The company promotes flexibility through a product that empowers remote workers with mobile workspaces. The same product that promotes remote work capabilities to customers provides flexibility within its own employee community, as well. As an added benefit, their software product is probably very well tested before it goes to market!
Granted, most companies do not sell products or services that are likely to directly improve the quality of their employees' lives. But there are many ways to integrate the company culture into the brand.
So, if your surgical center culture promotes caring and individual attention, make sure that your operating environment does not look like an assembly line. Or, if your company is dedicated to delivering top-quality widgets, customers should immediately recognize your genuine shock and willingness to go to extremes when an occasional widget is delivered in less-than-perfect quality
The bottom line is that customers are often drawn to products and services based on the underlying company culture. Deliver that culture, and they will promote your products with positive reviews.
Your Brand is More Than a Logo



Your marketing campaign is an important means for getting your name out to the public, but a cool logo and good advertising cannot ensure a company's success. When your company culture drives every aspect of your business, you naturally take a holistic approach that can more easily drive your brand forward.
Zappos may be one of the best-known companies in this regard because it is dedicated to this practice. They see all employees— whether or not they normally interact with customers — as reflections of their brand, even when they're off the clock. Zappos takes a broad view of its brand. It's not just about shoes, clothing or even customer service. It's about the full customer experience. And its culture extends beyond their specific brand to the entire industry. They want to make sure that their customers deliver a message through word-of-mouth and social media that the best advertising cannot accomplish.
A Well-Defined Culture Organically Drives Your Brand Marketing



Companies that follow their cultures in everything they do have a natural advantage when it comes to marketing their products. Their marketing campaigns are often less expensive to develop and more on-point. This just makes sense when you consider what can happen when you sit down to formulate your advertising message. When you focus on the product alone, you can struggle to find ways to differentiate that product from the competition.
When you have a clearly-defined company culture that incorporates the big picture, however, you broaden your messaging options. If a pickle company, for example, started as a family business focused on its home-made quality, their advertising message might focus on a unique mix of old-family recipes (spicy, garlicky, super-sour or even a variety of pickled veggies), hand-packed jars or all home-grown ingredients. They might even face the dilemma of having to choose from too many great campaign ideas, but this is a nice problem to have. As long as your brand is connected to your company culture, you can use those ideas for future campaigns.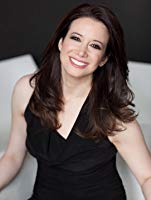 Carol Roth is a radio host on WGN, a CNBC TV contributor, a 'recovering' investment banker & a bestselling author of The Entrepreneur Equation. You can find her on Twitter @CarolJSRoth or at www.CarolRoth.com. She also has an action figure made in her likeness.