We've all had the experience of talking to a customer service representative who sounds bored, unhappy or downright irritable. Customer service involves a lot of emotional labor, so providing a great customer experience requires paying attention to how your reps feel about themselves, your business and their jobs.
To create a better customer experience you must keep your customer service employees energized and inspired, try these tips.



1. Explain their role

Customer service teams are often tucked away in back rooms, making it easy for them to feel like an afterthought in your business. Create a sense of pride in their jobs by showing customer service reps how their work fits into the bigger picture and the effect they have on your business's success.
2. Provide a path to growth

Customer service has typically been portrayed as a dead-end job. However, as customer experience becomes a more important differentiator for businesses, employees are realizing that customer service can be a long-term career. Show them the potential for advancement at your business by offering training and development opportunities. Talk to them about their goals and what they'd like to learn on the job. Then, make it happen.
3. Gamify the work

Using customer service analytics tools to monitor your team's performance is a great way to improve your customer experience. However, if you focus too much on the numbers, employees start to feel like Big Brother is watching them. Instead, use analytics tools as a positive force to gamify the customer service role. Set goals for reps to reach and encourage them to compete with themselves and each other.
4. Listen to them

Hold regular meetings with the customer service team. They need to feel they can talk to you about concerns or problems. Get their input about what's working and what's not, and their ideas for new ways to improve the customer experience. In addition to official meetings, make time to interact with customer service reps every day—it will help you spot potential problems before they come to a head.
5. Educate them about what you sell

Your customer service employees should be experts on your product or service. (With so much information available online, your customers probably are.) The more your team knows, the more they can share with customers, and the better customer experience they can provide.
6. Invest in them

Show your customer service team that you value them by investing in tools to streamline their work. Implement technology that makes their jobs easier, such as cloud-based call center solutions that offer intelligent routing. They'll be happier, and it will be reflected in the customer experience.
7. Hire people with a passion for customer service

Attitude is everything when it comes to creating a positive customer experience. As customer experience is becoming a more important differentiator for businesses, employees are realizing that customer service can be a career, not just a way station. When hiring or promoting, look for people who enjoy helping other people and solving problems.
8. Reward them

Customer service can be a difficult job. Keep your employees' morale high with regular rewards and recognition. Think about all the ways you probably reward your sales team for bringing in business. Why shouldn't your customer service team get the same kind of recognition, such as bonuses, prizes and trips, for helping to retain those customers?
9. Encourage employees to be themselves

Today's customers appreciate authenticity. They don't want to feel like they're talking to a robot repeating words by rote. Encourage employees to let their personalities shine in communications with customers.
10. Keep their energy levels high

Providing healthy snacks for the customer service team, breaking every hour for a quick group stretch or dance party, or bringing in someone to give the team back rubs are all ways to keep employees feeling physically energized, which helps them provide a better customer experience.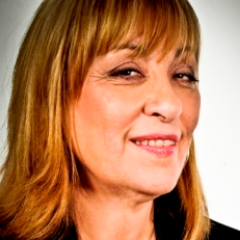 Rieva Lesonsky is CEO of GrowBiz Media, a media and custom content company focusing on small business and entrepreneurship. Email Rieva at rieva@smallbizdaily.com, follow her on Twitter.com/Rieva and visit her website, SmallBizDaily.com, to get the scoop on business trends and sign up for Rieva's free TrendCast reports.