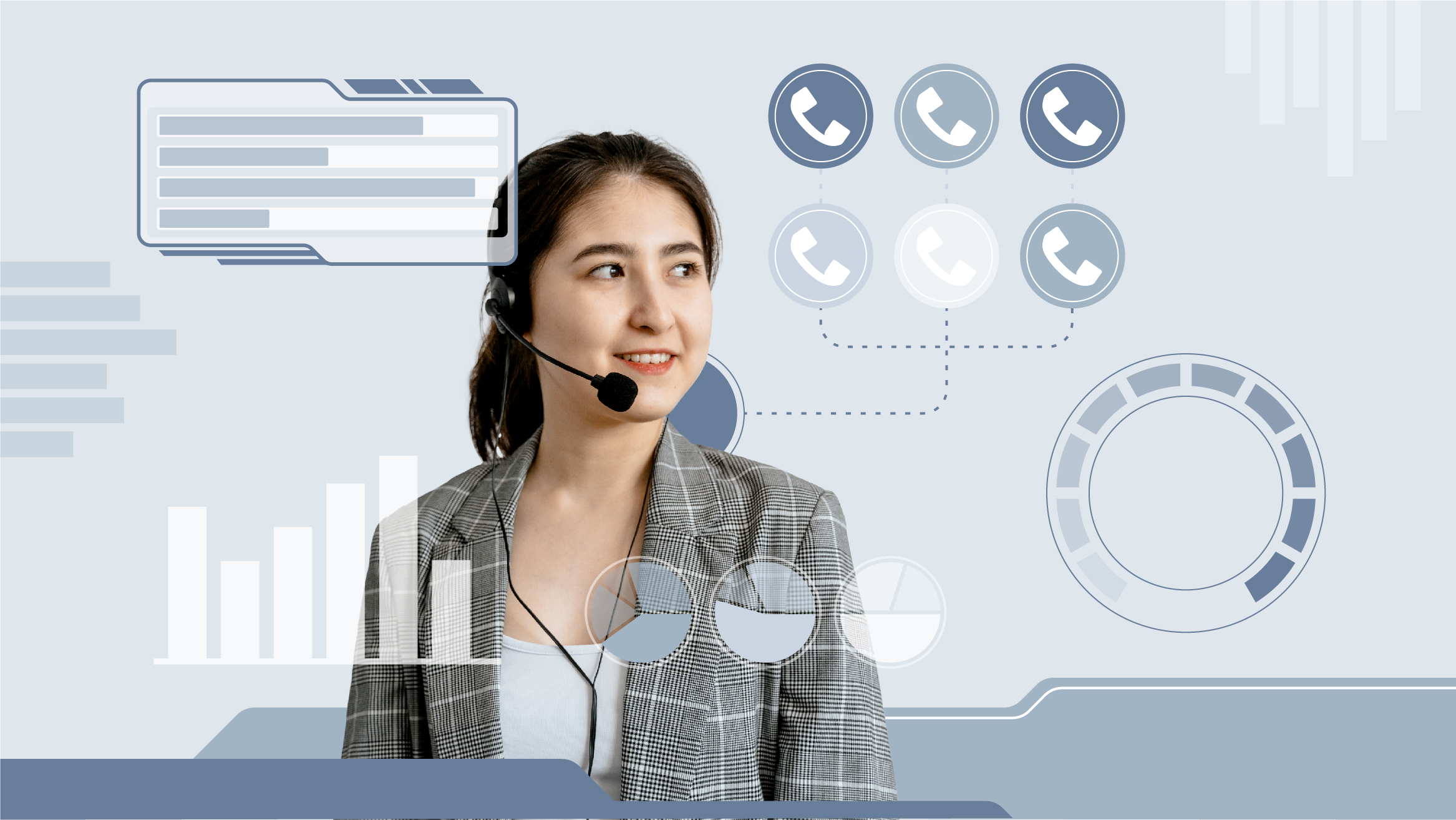 When your business deploys a contact center, you make a bold commitment to customer satisfaction. You will be able to introduce critical timesavers such as Interactive Voice Response (IVR) and provide your agents and managers with real-time dashboards that monitor customer activity across calls, emails, SMS (texting), social media, and chatbots.
It is easy to get overwhelmed by the large volume of data a contact center generates. This article will step you through some best practices to keep in mind when designing and operating your contact center's reporting and analytics program.
Define Important KPIs and Analytics
The critical first step for contact center reporting is to define the Key Performance Indicators (KPIs) and analytics that matter to your business. You will need to consider the full scope of your sales and product life cycles here, as well as the nature of customer contacts you expect.
For example, a company that offers a web-based business may expect to deal with a certain number of contacts per month related to lost passwords, web navigation problems, etc. These can have a quick resolution time and higher-than-average First Call Resolution (FCR), meaning that you should consider those statistics without them as well to identify problems that are outliers in how much time they take.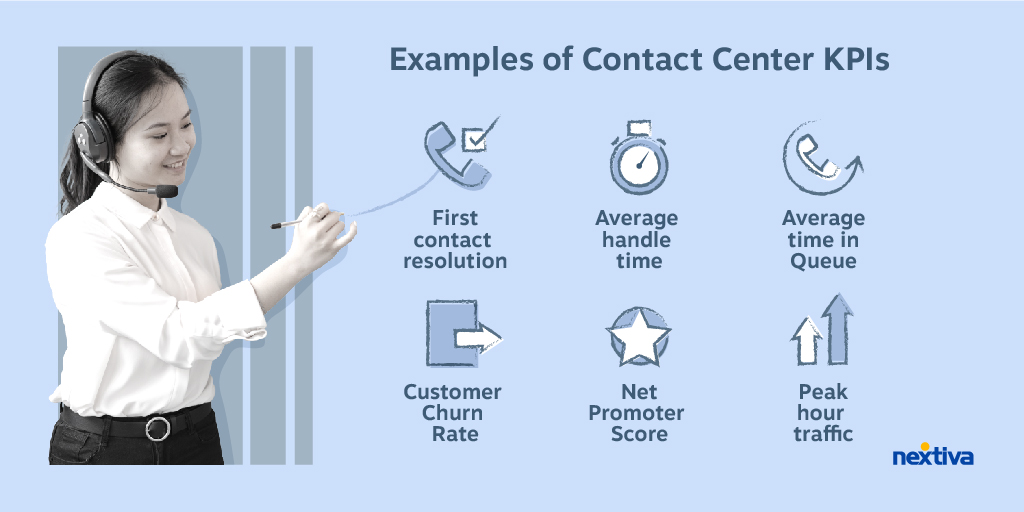 By contrast, a company offering installation help for a complex technical solution may decide that common KPIs such as FCR are less important. Their focus may be on providing the customer with as much support as they need in a short time window to reduce the need for future contacts once installation has been concluded.
Find Industry Benchmarks
Making your KPIs too generic can significantly limit their value. Your reporting and analytics need to match customer personas and journeys you've established for your products.
But industry benchmarks can still be an essential part of your process when designing your contact center analytics. Your company could suffer reputation issues if your customers experience significantly longer hold times or less FCR than with your competitors. Likewise, it may mean other firms have discovered self-service efficiencies you are missing out on.
Contact center KPIs are a critical method for evaluating what's important about your customer interactions, including cost, satisfaction, and agent performance. Industry reports or data about how your competitors measure success will give you insights as to what they find important – and serve as a crucial 'check' on your own reporting logic.
Solicit and Capture Customer Feedback
Good contact center agents know to ask open-ended questions. These help customers elaborate on their true needs and pain points, and increase the chances of a true FCR outcome. It also helps agents capture information that can be useful for better understanding the overall customer relationship.
But letting customers elaborate on their needs takes time, and can reduce the number of contacts an agent can handle. Smart contact center operators will build reporting and analytics that help them distinguish between longer customer contacts that add value, versus ones that show a need for more training.
Likewise, your contact center quality assurance efforts should take these subtleties into account. When supervisors monitor conversations, train them to evaluate not only their agents, but also how well your reporting and analytics capture the sentiment of the conversation.
When your reporting is consistently capturing client feedback, you'll find that your customers help design the next generation of your customer journeys for you.
Listen to Agents
It is essential to listen to your customers, but you should also listen to agents when constructing and using your reporting and analytics. A good agent will understand critical holes in the data, such as when a metric may reflect positively but needs to be compared against customer sentiment. They may also have good ideas about how dashboard layouts could be changed or improved.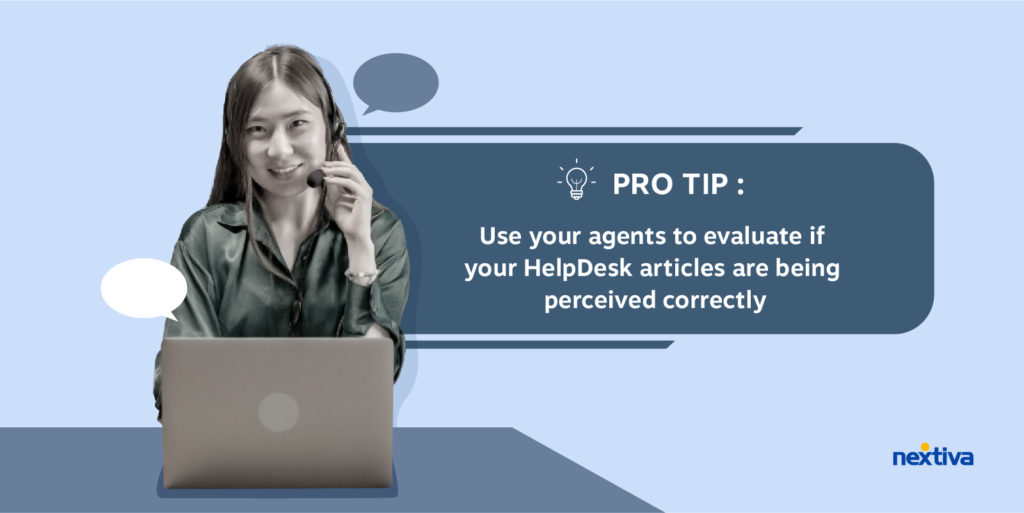 Agents are at the front line of the customer journey, and will be able to measure how HelpDesk resources are being understood (or misunderstood). Likewise, they will be able to interview the customer about self-help options they took prior to reaching out for help.
When your agents become stakeholders in the design of a process, they have a natural incentive to ensure it is followed – and your reporting will improve as a result.
Making your contact center reporting process transparent to agents will help them understand how they are being measured and give them incentives to correct holes or gaps. Your reporting will improve as a result, and your agents will feel like they are a part of the process.
Share Reporting & Analytics across the Business
One of the most important best practices for contact center reporting is to make sure you share your KPIs and analytics across the wider business. It is the perfect way to ensure that teams, including product development, sales, and marketing, feel like stakeholders in customer satisfaction.
Solicit feedback from key stakeholders in the business on what KPIs or analytics they would find useful. Perhaps the product team wants to know how a new feature is working, or the sales team has heard that competitors' contact centers solve problems faster. By sharing data, you encourage constant internal communication around customer satisfaction.
6.Test, Test, Test
More than anything, it is essential that you never consider your contact center reporting to be a completed project or a closed loop. You should look for continuous opportunities to test your KPIs and analytics to ensure they are giving you a complete picture of the data they are supposed to represent.
Use surveys, focus groups, and open-ended feedback forms to scrutinize your reports and their information. Try different dashboard layouts for agents and their managers to see if they respond better or worse to specific data types. And always be willing to make changes if something is not working out the way you hoped it would.
7. Embrace Transparency
A lot of work goes into taking your large volumes of contact center data and turning it into key metrics. But remember, the best contact center software solutions will come with built-in analytics to help provide the start of this data for you.
Great contact center operators also put time and effort into listening to their customers and agents when it comes to evaluating their measurement processes.
Make sure your stakeholders know about the changes you made in response to their feedback. Whether it is your agents, internal teams like sales, or your customers, people respond positively when they can see their opinions being turned into action. It can even inspire them to share richer and more sophisticated feedback, helping you design a more nuanced set of future analytics.
It also helps to publicly broadcast key scores to keep yourself honest. Consider allowing customers and agents to see what customer satisfaction rates were for the prior month. Transparent processes promote credibility and make everyone a stakeholder in your success.
If you're ready to discuss bringing your contact center needs into a best practice alignment, talk to an expert at Nextiva or book a demo to see what our tool can do for you.