Nextiva is passionate about giving back to our local community, which is why we established Nextiva Cares in 2015. Through Nextiva Cares, our community outreach and philanthropic initiative, our company supports twelve local non-profit organizations each year. NextCon, our annual non-profit business conference, was created for a similar purpose—to help businesses accelerate their growth and thrive.
NextCon was held November 14th through 16th in Scottsdale, Arizona. The event brought experts, business owners, and professionals from Arizona and across the country to a three-day business conference focused on helping attendees learn how to build, manage, promote, and profit from their businesses.
NextCon featured notable speakers such as Guy Kawasaki, Steve Wozniak, Pat Wadors from LinkedIn, Gopi Kallayil from Google, and many others in order to share their advice, strategies, and stories on topics including marketing, operations, company culture, social media, and more.
In addition to bringing together top experts to share their knowledge with business professionals, NextCon gives back to the community. Over 1,500 individuals attended and subsequently participated in our social media giving campaign that benefited Nextiva Cares.
Through Nextiva Cares, Nextiva donates time, expertise, materials, or funds to local non-profit organizations in order to support their missions and needs. Amanda Dziuk, who performs Community Outreach for Nextiva, said "Nextiva Cares is an amazing program that I am honored to be a part of". It's true that many Nextiva employees are passionate about this initiative. Nextiva Cares supports twelve local charities a year: Mayo Clinic, The Joy Bus, ALS Association, Barrow Cleft and Craniofacial Center, St. Joseph's Foundation, Horses Help, Pat Tillman Foundation, Southwest Human Development, Phoenix Children's Hospital, CO+HOOTS, Toys for Tots, and International Voice of the Orphan.
The Initiative
NextCon proved to be a great opportunity to get attendees, speakers, and sponsors involved in Nextiva Cares. Nextiva pledged to donate $5 for every use of the hashtag #NextCon16 during the conference. Attendees were already sharing about the conference on social media, so turning the hashtag into a campaign that benefited charity was a fun and easy way for everyone to get involved in giving back. Amanda went on to say, "Using #NextCon16 for a reason led to Nextiva Cares donating over $20,500 which is truly a fantastic accomplishment in just three short days".
NextCon attendees enjoyed being part of the campaign. They loved that they were able to be involved in giving back to the local community. We consistently updated the donation amount on a large screen at the Nextiva Cares booth so that everyone knew how much we had pledged to donate so far, and #NextCon16 trended on Twitter during the conference.
"Not only was NextCon16 an opportunity for the community to come together and share ideas, but it also brought us together for a more important reason, to give back. I think that says a lot about Nextiva as a conscious company, and it further strengthens my belief in our leadership's mission and vision for the future." – Amanda Dziuk, Talent Brand Manager at Nextiva
The Results
Thanks to this campaign, Nextiva Cares pledged to donate $20,500 to 12 local charities! There was a total of 4,100 social posts from 3,735 tweets and 365 Instagram posts.
Yaniv Masjedi, Chief Marketing Officer at Nextiva, stated "While NextCon16 was a huge success with brilliant business speakers, informative panels, and tons of networking opportunities, my favorite part was the use of #NextCon16. It is amazing that we were able to raise $20,500 for local non-profits, and I can't wait to raise even more at NextCon17."
We've seen a tremendous response to this campaign, as charities and attendees alike have praised the initiative. The organizations Nextiva Cares supports have reached out to thank attendees and Nextiva Cares for their contribution, which will go towards furthering the work that they do.
More:
Steve Wozniak's Secrets of Innovation
Google's Chief Evangelist On How to Skyrocket Your Brand in the Digital Age
NextCon16: Our Top 10 Highlights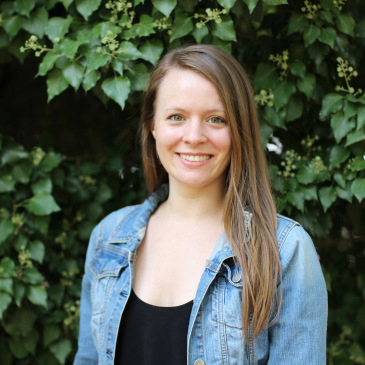 Nicole is the Marketing Communications Manager for Nextiva is passionate about our incredible growth, company culture, and promise of Amazing Service. Outside of marketing, Nicole enjoys cooking easy and healthy recipes, taking care of the office plants, and hanging out with her cat. To get in touch, follow her on LinkedIn and Twitter.