If you think about the way your business works – you find clients, pitch your goods, land the sale, deliver the product, build repeat business, and work for referrals – there are loads of challenges entailed in every step. If you want to generate more income with less effort at every stage, the key is automation. Finding ways to implement systems and maximize efficiencies helps your business earn an income even when you're not actively working.
Turn yourself into the product. Once you've established yourself as a credible authority in your field, the logical move is to develop a way to market your expertise. Whether you sell a book or instructional videos, once you've created your product and implemented a marketing plan, the hard work is over. You collect your money while you're moving on to the next challenge.

Do fewer things. The surest recipe for failure is trying to do everything under the sun that could possibly be relevant in your venture. If you settle on a few key services or products, then you can perfect the systems for producing and delivering your offerings. Always remember that the riches are often in the niches; if you can offer customers something unique – and do it efficiently – then you're a standout. You don't have to be everything to everyone.

Create continuity. If you can find a way to build a recurring service plan for clients, you're maximizing efficiency in two main ways: you're creating predictable expenses for your clients, and you're ensuring continued revenue for your company. Recurring billing – the subscription model – capitalizes on efficiency both for the client and the service provider.

Sell the system cheap and make money on the refills. One word: Keurig. The dominant entry in the single-cup coffee industry doesn't actually make that much money on its high quality brewers. The real bucks are in the coffee refills. Millions of dollars in revenue are derived from individual sized coffee pods. Proprietary design is the key to recurring purchases.

Become the middleman. There's a reason middlemen exist, and it's the economy of scale you can find when you consolidate the transportation, sales, and delivery of goods. Look at Amazon: they don't produce the stuff they sell. They simply attract vendors and find a way to sell, collect money, and deliver products – faster than nearly anyone else in the world.

Become a teacher. Much like turning yourself into a product, becoming a teacher lets you market your expertise. Whether you become a part time consultant for other entrepreneurs in your field, or you write a how-to guide for starting your kind of small business, you'll reap dual benefits from becoming an educational resource: income from the time you spend consulting or writing, as well as increased visibility for your brand.

Become an investor. When you started your business, you did it to fill a need you saw in your market. My advice to entrepreneurs who want to invest is to look at needs (other than the ones you supply) that your existing clients have. By partnering with other companies who service the same clients, you can find efficiencies and provide an overall better level of service. It's a win-win for both entrepreneurs and their clients.
There's no avoiding the hard work it takes to get a fledgling business off the ground, but once you've achieved a measure of success, your most profitable moves will be those that maximize efficiency and generate revenue – even when you're not actively working.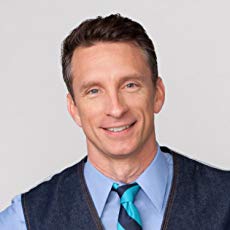 Mike Michalowicz (pronounced mi-KAL-o-wits) started his first business at the age of 24, moving his young family to the only safe place he could afford – a retirement building. With no experience, no contacts and no savings he systematically bootstrapped a multi-million dollar business. Then he did it again. And again. Now he is doing it for other entrepreneurs. Mike is the CEO of Provendus Group, a consulting firm that ignites explosive growth in companies that have plateaued; is a former small business columnist for The Wall Street Journal; is MSNBC's business make-over expert; is a keynote speaker on entrepreneurship; and is the author of the cult classic book, The Toilet Paper Entrepreneur. His newest book, The Pumpkin Plan has already been called "the next E-myth!"