Every office goes through cycles – from motivated, focused productivity, to the doldrums of boredom and complaints. When you see the need for a collective boost in spirits, try out these tips, guaranteed to get your staff back on track.
Daily Huddle. Try conducting brief, daily meetings designed to keep your team collectively focused. Identify challenges and goals, then get right back to work. I like to conduct these meetings with the entire team standing, so there's no temptation to get too comfortable.
Schedule change-up. In nearly all cases, there's really no reason to require every single member of your staff to work the same set hours. If it makes sense for some folks to work unique schedules and manage their personal lives better, you'll discover they're more focused and ready to be productive when they're on the clock.
Focus on the Why, rather than the What. Remembering why you started your business – and reminding your staff of your purpose – can help employees redirect their energy toward accomplishing big picture goals. Look at the benefits you provide your community if you need inspiration to keep going.
Say thank you. It doesn't cost you a cent to express your appreciation. Make sure your staff knows how much you appreciate them, and they're more likely to go the extra mile for you and your customers.
Listen. Just like dealing with an irate customer, you need to provide a private way for dissatisfied employees to air their grievances. Getting the problem out in the open lets you manage office problems, and it keeps your employee from spreading dissatisfaction to the rest of the staff. If your staff thinks you don't care about their concerns, their productivity and morale will inevitably suffer.
Take the bullet. While you don't want to fall into the trap of being the number one troubleshooter for your company, sometimes the very best thing you can do is swoop in to save the day. Letting your staff know you're prepared to roll up your sleeves and do the hard work will inspire them to greater heights. If they know you have their backs, they're more willing to be creative and innovative.
Provide a change of scenery. Monotony is the slayer of creativity. When your staff tires of staring at their cubicle walls, take a field trip! Whether you reward your employees with a day at the baseball park, or you band together for a community service day, sometimes giving your staff a change of scenery is all you need to reinvigorate them.
Most of us are operating on a budget and have more work to do than we have hours in a day, but you'll be surprised at how effective an investment in your staff's collective happiness can be for your company. Keep 'em focused. Keep 'em on track, and you'll reap the benefits.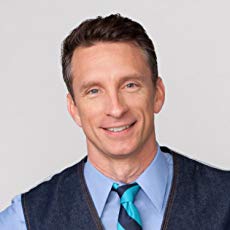 Mike Michalowicz (pronounced mi-KAL-o-wits) started his first business at the age of 24, moving his young family to the only safe place he could afford – a retirement building. With no experience, no contacts and no savings he systematically bootstrapped a multi-million dollar business. Then he did it again. And again. Now he is doing it for other entrepreneurs. Mike is the CEO of Provendus Group, a consulting firm that ignites explosive growth in companies that have plateaued; is a former small business columnist for The Wall Street Journal; is MSNBC's business make-over expert; is a keynote speaker on entrepreneurship; and is the author of the cult classic book, The Toilet Paper Entrepreneur. His newest book, The Pumpkin Plan has already been called "the next E-myth!"