The world's best companies aren't built on products and services alone. The top businesses on the planet all have one thing in common: incredible, over the top customer service—employees who answer phones on the first ring or have processes in place (live chat, in-person meetings) that impress clients on a regular basis.
But many of those companies didn't start out that way. Many learned through trial and error as to the importance of customer service. This is a common lesson, and if business owners are smart to it, they can recover (even from the biggest service failures) and still rise to the top of their industries.
Have you experienced a customer service failure at your company? Maybe a customer that left one nasty review and inspired legions of others to pile on? Or maybe someone yelled at one of your shop employees in front of other current and potential customers?
Yikes.
First, breathe. All is not lost. Next, do the following five things to transition your customer service from "ordinary—ok, lets be honest, meh" to "extraordinary."
#1. Start with management.
Good customer service comes from the top. How do the leaders in your company treat employees? How do they talk about customers when those people aren't there?
If you're hesitating to answer these questions, start here. In order for a company to have exemplary customer service, management needs to be on the same page. Start by having a brainstorming session with your management team. Take out a white board and write down any idea that comes to the group. Ask everyone to share good and bad customer service experiences they've had. Write down your company's values as they relate to customer service and move from there.
Meetings like these can help create foundations for solid customer service strategies moving forward.
#2. Start by giving great customer service to your employees.
Studies show that the happier the employee, the happier the customer. Those companies mentioned earlier in this post? Each one believes that its employees are its first customers. This is an important distinction and a frame of thought that can change things for companies struggling with service issues.
Think about how your company treats its employees. Do employees feel free and not judged when coming to management with an issue or are their concerns pushed aside?
Nearly every company can improve in this area—so don't worry if you feel like your tail is between your legs on this one. A great place to start is by administering an employee survey where you ask staffers what they like and dislike about their jobs, how they are treated and feelings about the company in general. From there, create a company culture committee within your organization (and make sure people from all levels are represented).
That committee can then address the concerns and needs of employees. The result? Staffers will feel more heard and appreciated, and will likely enjoy coming to work more than ever before. Bonus!
#3. Create an external-facing strategy.
Just as processes are important for following up with sales leads and initiating marketing campaigns, the same is true for customer service. Work with your team to create an airtight strategy for dealing with customer complaints (How long should it take a representative to respond? What if a customer leaves a negative review—what is the company line on that?).
Beyond complaints, create a strategy on how to customize service for each individual customer. How will you keep track of customer touch points (ahem…NextOS is really great for this, just sayin'). The more detailed you can get in your strategy, the better.
#4. Ask for feedback, feedback, feedback.
Not sure if your new strategies are working? Just ask! Create a process around asking for employee feedback (how are they liking the new company culture set up? Are they feeling more heard and happier now than before?) and customer feedback.
The minute you get good feedback, document it (written or on video), then post testimonials all over your website. 
#5. Never let your guard down.
Now for the buzz kill. Customers (and employees, for that matter) can be pretty fickle. Your service could be stellar one day and not as shining the next and—boom!—you get a bad review (or an employee quits and you cringe when reading what they write on Glassdoor.com).
This happens. But, take our word for it, it will happen *less* if you refuse to take good customer service for granted. Create processes around this very important topic and you will (almost) never have to deal with customer service failures again.
Want more info on Nextiva's customer service, dubbed Amazing Service? If so (it really is amazing), click here.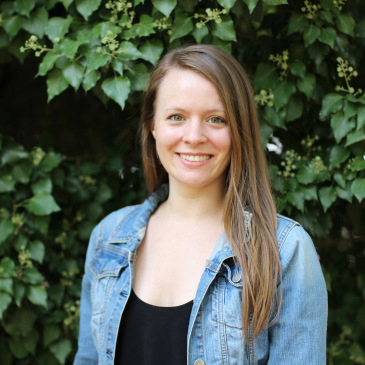 Nicole is the Marketing Communications Manager for Nextiva is passionate about our incredible growth, company culture, and promise of Amazing Service. Outside of marketing, Nicole enjoys cooking easy and healthy recipes, taking care of the office plants, and hanging out with her cat. To get in touch, follow her on LinkedIn and Twitter.