When you operate a small business, you look for creative ways to provide your employees with a work-life balance to offset the many sacrifices that they often make. This is how you reward them, while trying to stop them from fleeing to larger employers that probably offer less daily pressure.
But, are you doing the same thing for yourself? The head honcho certainly has a greater incentive to work around the clock, but this stops being effective when exhaustion and poor health become the inevitable result. Granted, Tony Stark (a.k.a., Iron Man) probably only takes time for himself when he needs medical attention, but you are not a superhero.
With the right system in place, you can refresh and restore yourself without damaging your business. Here are five ways to scratch out time for yourself and your family, while keeping your company strong.
#1. A great second-in-command can lighten the load



In the early days of your business, micromanaging was probably a virtual necessity, but your business is stronger now. At some point, you have to be able trust others to do their jobs well and make decisions on their own.
You need to groom at least one person to handle emergency situations as well as you do. Empowering someone that you can trust as a second-in-command can provide you with a day off or even a much-needed family vacation.
#2. Working from home works for the top boss, too



Just as some of your employees work effectively from home, you can do the same thing. As long as your job does not require physical contact with your employees (which would probably create HR issues, anyway), a single tool can provide access to data and face-to-face meetings. Your employees will think you're right there with them while you let the cable guy in for a service call — or comfort your child during the flu.
#3. Make a schedule — and respect it



You turn off your computer every night to let it rest (or at least you are supposed to), so why don't you do the same for yourself? If you're bound to your calendar, then schedule time for sleeping, eating, family, and maybe even a movie or a great TV show, if that's what it takes to make you see that time as important.
Now: let's talk about vacation time. Life has few certainties, other than that the perfect time for that vacation will never come. But, you will discover that work life can and will go on without you, so pick some dates and etch them in stone. Unless the place is burning down, you don't have to know about it — that's what your second-in-command is there for. But, keep in mind that going to the most secluded resort or romantic getaway means little when your phone continues to beep, so turn it off. Better yet, leave it at home.
I insist on getting away at least two weeks per year without being followed by business issues. My husband and I pick a date and make it non-movable. Then, before I leave, I set up a humorous auto-responder warning people that emails sent during my vacation time will be deleted. Of course, I provide my planned return date and I may even consider mentioning a contact person who can help while I'm away. But, this is optional, since anyone who is likely to have a major emergency already knows whom to call.
#4. Involve your family in your work



This is not the same as griping incessantly about work problems at the dinner table (when you get a chance to actually sit there), or even Bring Your Kid to Work Day. But, if you look at your job through the eyes of your family, you can probably find aspects that they will find interesting and they might even come up with fantastic ideas (out of the mouths of babes and spouses).
#5. Turn business trips into family vacations



Many small business owners travel so much that they seldom have the luxury of tucking in the kids (or the spouse, for that matter). When those trips take you to fun or beautiful places, perhaps the family can accompany you. Of course, you'll have to plan ways to keep them entertained while you're working, but you can also schedule family meals and side-trips, even if you have to extend the trip an extra day or two to make it worthwhile.
Work-life balance can strengthen your business



When your business was very small, you had very little depth to ensure successful daily operations without your personal intervention. However, you're not a robot. Without periodic R&R, you can't maintain peak personal performance. Your decisions suffer, you make mistakes and you lose the creativity needed to continue growing the business. Let go of some control and accept the fact that your business will be stronger when you make a plan for lightening your personal load. See you in Tahiti!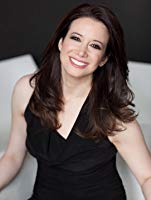 Carol Roth is a radio host on WGN, a CNBC TV contributor, a 'recovering' investment banker & a bestselling author of The Entrepreneur Equation. You can find her on Twitter @CarolJSRoth or at www.CarolRoth.com. She also has an action figure made in her likeness.