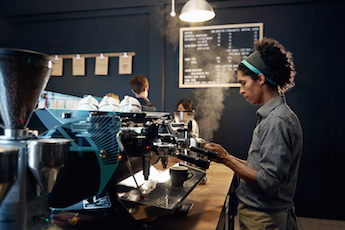 As a smart business owner, you already know that your customers are king. Whether you know them personally or serve them through an e-commerce store, you never take them for granted — and you always provide high-quality products or services.
No matter how well you care for your customers, there are always more steps that you can take to get closer to the elusive goal of perfection. If you want to keep your customers happy and loyal in a highly-competitive business environment, complacency is not an option. Here are five ways to help relationships continue to flourish and grow:
1. Try to give them what they ask for
When it comes to handling special customer requests, businesses run a fine line between dexterity and affordability. If you run a service business, dexterity often wins out. For example, it can be an easy matter for a PR firm to honor unusual client advertising specifications or even for a design company to switch from paintings to classic Monopoly boards on the walls of a client's office space.
On the other hand, what if a customer wants you to alter products specifically for them? If your company makes toy trucks for toy stores and a customer wants purple ones when there is no general demand for this color, you need to get out the Excel spreadsheet and figure out the costs to produce custom trucks. If you have the resources to offer a custom job at a price that is attractive to the customer, do it.
Never forget that dexterity and affordability are only two concerns. The third issue is whether the customer requests make sense for them. Your expert guidance might save customers from bad ideas.
How many months will those purple trucks gather dust on your customer's shelves before they blame you for not speaking up? Is the Monopoly-loving client going to start yearning for the more classic paintings of Van Gogh, Monet or even Jackson Pollock before the year is out? Don't be shy about judiciously offering valuable guidance when discussing special requests, even if you can't change their minds.
2. Collect customer needs and concerns
Customers are generally not reluctant about expressing their needs or concerns, and addressing their individual issues is certainly a vital part of customer service. But, what happens when you hang up the phone after you resolve a problem?
Never throw these experiences away. There are many customer complaint tracking systems available that provide low-effort, organized ways to handle and log customer issues. When you log complaints, you suddenly have reports and other tools to identify and analyze repeat events that you can prevent in the future — for all customers.
As a bonus, follow-up days, weeks or months later to see if the customer is still happy with the resolution you gave them. That level of care can really differentiate your business and create loyalty with customers.
3. Be accessible
Whether customers want to schedule an appointment for a new consulting job or if they have issues in need of resolution, don't make them wait. Provide ways that they can get in touch beyond normal business hours and find ways to accommodate their finicky appointment schedules.
Of course, accessibility is more than just making sure that someone is there to answer a call or respond to a text message. When issues require tough decisions, customers should never have to progress through countless layers of underlings before they get to the boss or to someone who is qualified and empowered to fully resolve the issue.
4. Teach them more about your products or services
Visit any law firm's website and you're likely to find blog pages that teach clients about how the law works. This helps to prepare clients on what to expect for their legal concerns, while also conveying an image of friendly, rather than scary lawyers. Any service business can easily do the same thing, but product providers can do it, too. Look at any As-Seen-on-TV website to see how effectively website videos convince customers that odd-sounding or complex products are must-haves for everyone. You might want to put your credit cards away first, though!
5. Take them to lunch
Customer lunches or other in-person events are not always feasible or affordable, but if you can show appreciation or obtain feedback in this way, it can be a great way to show customers that you care.
If you run a 100-percent online business, you aren't off the hook. Many small acts can invite customer suggestions and demonstrate your desire to meet their needs. Offer a next-order discount or a freebie in exchange for completion of a short survey. Prominently display an email link on your website or even on order confirmations to invite questions and comments.
Your customers' experiences can drive more ideas.
Every business has unique issues and its own set of customers. While the five ideas above can work for just about any business, do not allow this list to limit your creativity. If you really listen, every customer interaction can provide clues on new ways to retain and grow your customer base. Put yourself firmly in your customers' shoes, and you can meet and exceed the competition.