Spring cleaning isn't just for homes. Taking a fresh look at your organization's customer service can rejuvenate the entire business.
Here are five outdated, unproductive things to sweep out of your business and replace with better practices.
1. Long waits for a response from customer service
Whether it's waiting on hold to talk to an agent on the phone or waiting days to get a response to their email, long waits can drive customers to switch to your competition. In today's 24/7 culture, your customers expect answers now, not 30 minutes or 3 days from now.
Speed up your organization's customer service responsiveness with analytics tools that assess customer service patterns and identify ways to reduce delays. For example, automatically distributing calls to the correct customer service agent based on issue or priority means faster service for your customers (not to mention less frustration for your reps).
2. Stressed-out customer service reps
Customer service reps that are struggling to work with complex or outdated systems will be less satisfied with their jobs. (Can you blame them?) Without the tools they need, they're more likely to get frustrated—and to communicate some of that frustration to their customers.
Make their lives easier — and your customers happier — by implementing unified communications technology that streamlines access to the information they need to assist customers. Choosing call center technology that enables remote work and virtual teams gives your customer service employees the flexibility to work from anywhere. That not only eases their stress, but also makes your business a more desirable place to work, attracting better employees.
3. Patched-together solutions from multiple vendors
Has your organization developed a haphazard, disconnected system of customer service apps from different vendors? If products don't play well together, your team will waste time crafting work-arounds, or, worse, stop using the apps altogether. Your IT staff will struggle with patches, updates and integration problems. Plus, you'll probably spend more than you would working with just one vendor.
Instead, look for an all-in-one solution that incorporates data management and analytics, plus apps for internal collaboration, customer communication and customer engagement. NextOS unifies fragmented communications technologies into one platform, so there's just one tool for your team to learn and use.
4. Customer information silos
Your business has access to more information than ever before about your customers. But how easy is that data to access and share? If phone interactions are logged in one place and chat interactions in another, for example, customer service reps may be missing key information that can speed resolution of customers' problems.
Unified communications technology that allows reps to view and share customer data across all information channels ensures that key data doesn't fall through the cracks. Plus, analytics tools that generate custom reports and allow for comprehensive dashboard views give all departments involved in the customer experience a real-time view of what's going on. Use this information to make data-driven decisions about business issues such as staffing, marketing, budgeting and more.
5. Inefficient processes
Are you still doing customer service the same way you've always done it? Complacency breeds inefficiency. In today's rapidly changing technological and business environments, staying with the status quo is a recipe for disaster.
Instead of sticking with the same old, same old, make it a practice to regularly review your customer service systems and processes. Include customer service employees on all levels; the people on the front lines will most likely have great insights into what can be improved. Pinpoint problems with your processes, tools and training, and take steps to remedy them. Your business will become more productive, putting you one step ahead of the competition.
Set a deadline for spring cleaning your business. With the attitude, "Out with the old, in with the new," you'll enjoy a more efficient and profitable 2018.
More:
How to Empower Your Team to Deliver Great Customer Service
Tuesday Tips: How Much Is Poor Customer Service Costing Your Business?
10 Ways to Keep Your Customer Service Team Happy and Deliver a Better Customer Experience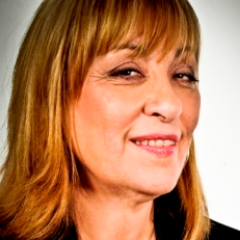 Rieva Lesonsky is CEO of GrowBiz Media, a media and custom content company focusing on small business and entrepreneurship. Email Rieva at rieva@smallbizdaily.com, follow her on Twitter.com/Rieva and visit her website, SmallBizDaily.com, to get the scoop on business trends and sign up for Rieva's free TrendCast reports.