Watching your small business grow is one of the most enjoyable rewards for your efforts, but frustration can set in when you lack the resources that allow your larger competitors to move forward effortlessly.
As long as you have computers and wireless devices, you and your hard-working staff can now have tools to help level the playing field to look and play like championship teams. Better yet, they allow you and your staff to be mobile and still be efficient.
The following 5 recommendations can help get you started on your quest.
#1. Make calls from your business phone from anywhere
Mobility is a virtual requirement for small business owners and their staff. But, when they use personal devices, business clients and vendor Caller ID should never reveal their personal phone numbers.
These days, hard-wired phone systems are beyond old-school. They virtually force mobile workers to use their cell phones and they encumber the ability for businesses to stay connected. The cloud comes to the rescue by providing tools like the Nextiva App, which is part of the affordable business phone system.
The app lets everyone make calls from the office phone number, no matter where they are. The full system keeps employees well-connected while providing an affordable and reliable company phone system that manages local and remote calls without requiring an advanced degree in telecommunications.
#2. Track business receipts on the go
It's impossible to discuss mobility without considering the myriad costs of working on the road. Business lunches need to be tracked, along with office supplies and other expenses made on the fly daily. Countless tiny receipts and other paperwork end up stuffed in pockets, purses and briefcases.
Hanging on to paper receipts can be challenging without an app like Shoeboxed, which lets you scan and store IRS-accepted images of receipts and other paper with a smartphone, easily organize the scans for future use and ensure that your expenses are all accounted for. This app also provides features to accurately track mileage and more.
#3. Manage customer relationships
The more clients, the better- as far as your small business is concerned, but each client expects the personal attention that they don't typically get from your larger competitors. They don't want you to suggest substituting purple widgets for blue ones when they told you last year that they hate purple. And, they certainly don't want you to ask about the wellbeing of a spouse two years after a divorce. You need a quick way to check out important client details before you make contact.
My client, Microsoft, set the standard for word processing and other essential software. If you use Microsoft Office 365, you may not realize that the Outlook component provides Customer Relationship Management (CRM) tools that help you track important details about your customers. Since other CRM tools typically interface with Outlook files, why not start by going directly to the standard?
 #4. Control and share files from the cloud
The days for copying and sending large paper files are almost completely gone. Whether you want to collaborate with staff on a large project or if you want to give a client the opportunity to review an early draft of a deliverable, electronic transmission is the way to go.
But, what if a file is too large to transmit through traditional email? And, what happens if you and other people need to make modifications and re-share? Identifying the most up-to-date file versions and generally keeping control over the files requires an app for sharing files.
#5. Manage HR information from one place
Your workforce may be relatively small, but the legal requirements and paperwork for each employee probably seems overwhelming. You need to maintain accurate employee data as of the first day of hire and the requirements seem to increase exponentially with every paycheck, benefit election, time report and more.
An app like Zenefits can help you gain control over the activities that larger companies relegate to dedicated HR staff members. This app lets smaller businesses keep track of all important employee events, while meeting vital legal requirements without the need for a massive HR staff.
A bonus- an app for businesses that want to engage in smart social media activities
Large corporations often engage entire departments to tackle social media 24/7. Your small business may not have this luxury, but with an app like HootSuite, you can bridge the gap. Its clean dashboard-based interface provides a single point of access to all of your social media accounts — and provides the analytics that you need to monitor the success levels of all of them.
Technology is a great equalizer for small businesses
All of these recommended apps allow you to manage your business more efficiently and thrive in a digital-first world, without breaking your bank, so give them a try to streamline key tasks and spend more time on other facets of your business.
Related: 50 Best Remote Work Tools to Get More Done in 2020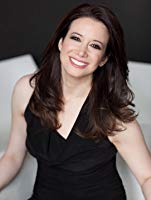 Carol Roth is a radio host on WGN, a CNBC TV contributor, a 'recovering' investment banker & a bestselling author of The Entrepreneur Equation. You can find her on Twitter @CarolJSRoth or at www.CarolRoth.com. She also has an action figure made in her likeness.