Before you have your first interview with a company, you have already made a big impression. The hiring company has already decided if you should be a contender for their next team member. This first impression comes entirely from your resume. As a member of Nextiva's corporate recruiting team, I want to share my top tips to make sure your resume stands out - in a good way!
Your resume tells a story; make sure it's a logical one.
There is nothing like reading an awesome resume only to see the job seeker's objective is to be in logistics analytics when the position you are hiring for is a sales manager. This otherwise perfect resume instantly ends up in the trash.
For each opportunity you submit your resume for, customize it for that specific position. This includes making sure your summary or objective aligns with the position, and demonstrating how your prior experience gives you the skills required in the job posting. Also, the keywords in the job description should be the keywords found in your resume. By the end of reading your resume, the hiring manager should have no doubt that you can excel in the job.
Keep it concise.
While your resume is here to tell a story, it's not an autobiography. You do not need to detail your job description for every position you have held. Instead, bullet a couple of your major accomplishments from each position.
When it comes to length, a good rule is to keep your resume on one page if you have 10 or less years of experience or are transitioning into a new career. A two-page resume is ideal for a job seeker with more than 10 years of relevant experience since you'll have a lot to highlight. Feel free to eliminate your first couple of retail jobs from back in high school at this point (unless of course you now have a career in retail management). Never go on to three pages unless you are a high-level executive or in an academic or scientific field where this sort of resume length is expected.
Make it pretty.
Hiring managers often judge a book by its cover. Even if the content on your resume is great, if your resume is not visually appealing, you likely will not be moved on to the next stage in the hiring process.
There are a lot of fancy (and free!) resume templates available online to help format your resume. Take advantage of these tools to create a professional and attractive resume.
If you choose not to use a template, at the very minimum, make sure you are using one font, and pick a professional one. Comic sans, brush script, papyrus, or any other unusual typography should be avoided at all costs. The font should display well both on a computer screen and printed on paper. Consistency in your formatting choices is key. If you bold one header make sure the rest follow suit. Pay attention to the spacing between lines and how you format dates, titles, and company information.
If you only get one thing right, it should be your contact information.
A little mistake on a resume can be overlooked for the right candidate, but there is one mistake that cannot: inaccurate contact information. If you do not have a correct phone number and e-mail address on your resume, the company will be unable to contact you to learn more about your qualifications!
Triple check your phone number, and always make sure to include an e-mail address. Your e-mail address should convey professionalism. Some variation of your name is a classic choice. Save the cutesy e-mails or ones with pet names for correspondence with your family and friends. If you create a new e-mail specifically for your resume, make sure you are checking it daily.
All of your contact information should be easily found at the top of your resume. Creativity with your resume can be great, but not if it means that your contact information is hidden at the bottom or off in a corner. Keep it simple with your contact information displayed at the top of the page.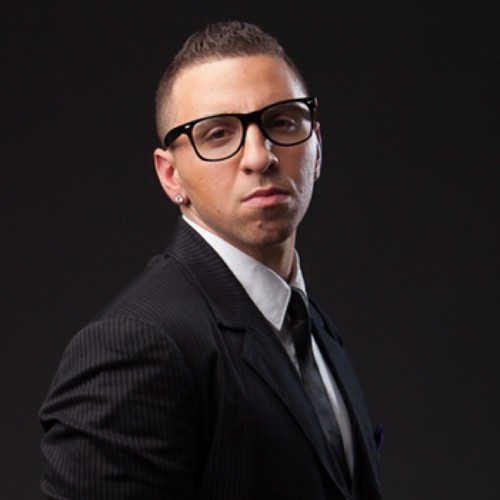 Gaetano DiNardi is the Director of Demand Generation at Nextiva and has a track record of success working with brands like Major League Baseball, Pipedrive, Sales Hacker and Outreach.io. Outside of marketing, Gaetano is an accomplished music producer and songwriter - he's worked with major artists like Fat Joe, Shaggy and loves making music to stay turbocharged. To get in touch, follow him on LinkedIn.